Valentine Towel Topper
Here are instructions to make a charming but at the same time very easy and quick towel topper using the design Valentine Bears.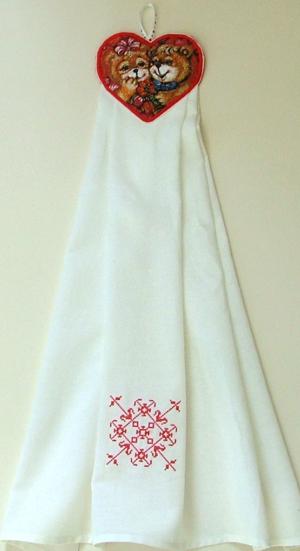 You will need a flour-sack or a waffle towel, 2 pre-cut pieces of craft felt, a 4" piece of a ribbon for a loop and stabilizer.
Step One: If you wish to decorate your towel, do it now. We have a variety of embellishment designs for the purpose. We used a design from Floral Border Set II and embroidered it in the center of the lower part of the towel. We used 1 layer of light-weight film-like water soluble stabilizer.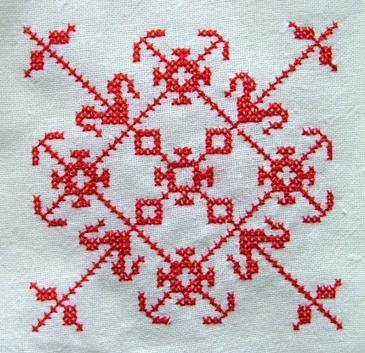 Step Two: Set the towel aside for a while. Hoop a piece of felt with medium-weight cut-away stabilizer and start embroidering. Fulfill the embroidery except for the last color, which is the frame, and take the hoop from the machine.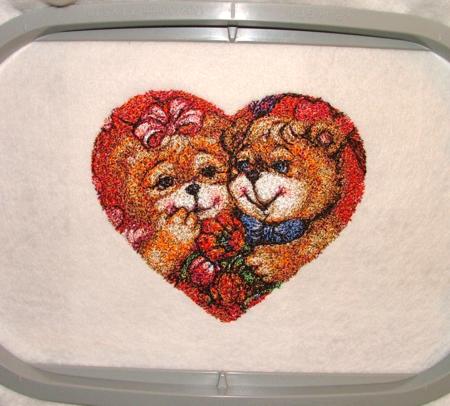 Step Three: Pleat your towel to your taste and place it on the back side of the hooped embroidery. Pin in place. Make sure you pin the towel from the face side of the embroidery -- otherwise the pin will remain inside the topper!
Fold a piece of ribbon into a loop and secure it to the top of the heart.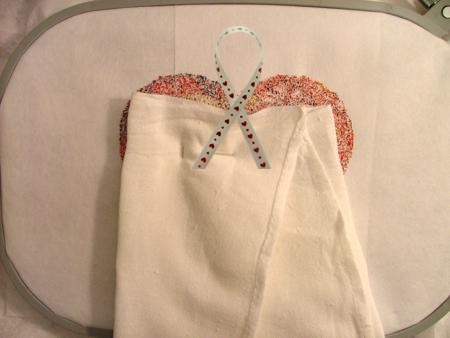 Step Four: Cover the hoop with the embroidery and towel with another piece of felt. Secure it in place with 2 or more pins. Insert the hoop into the machine and finish the embroidery.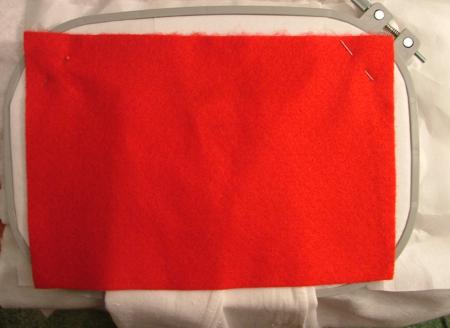 Step Five: Remove the workpiece from the hoop and cut away the excess fabric. Use sharp scissors and cut out each layer of felt separately as close to the embroidery as possible but be careful not to cut the threads and your towel.
Your towel topper is ready! It makes a great Valentine's Day gift.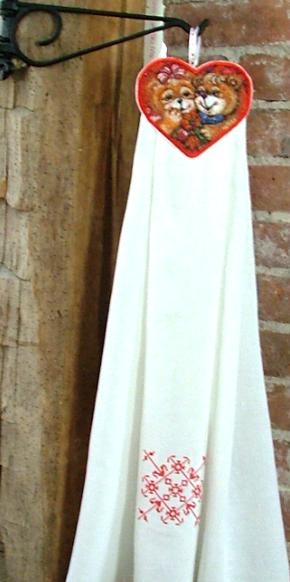 If you like the project you might also like other Towel Topper projects.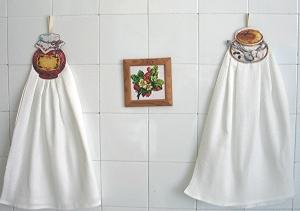 Here are some other designs that can be used to make an attractive and original towel topper to furnish your kitchen.