Works of Our Customers
The photos on this page were sent in by Kay Wheller, Shawnee, Oklahoma. Here is what she writes: "A friend of mine has two of the beautiful dogs. I purchased your design and made her this little tote. Notice the trim. It has a Bernese Mountain Dog in it." The embroidery design used for this mesh tote is Bernese Mountain Dog.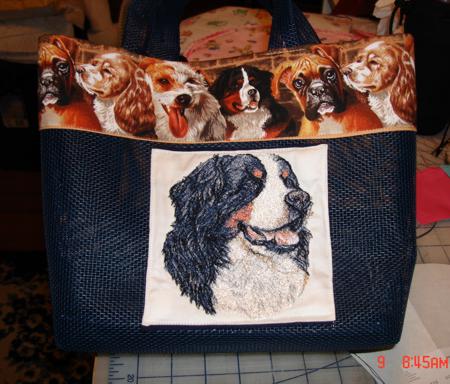 The second tote features the Sunflower design. Kay writes: "I made a tote similar to one of yours. I lined mine and put in pockets."
(see Plastic Mesh Tote Bags with Embroidery Part III)
This is the front of the tote.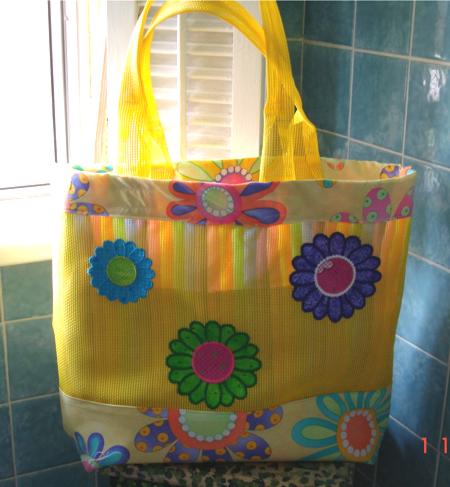 This is the back of the tote.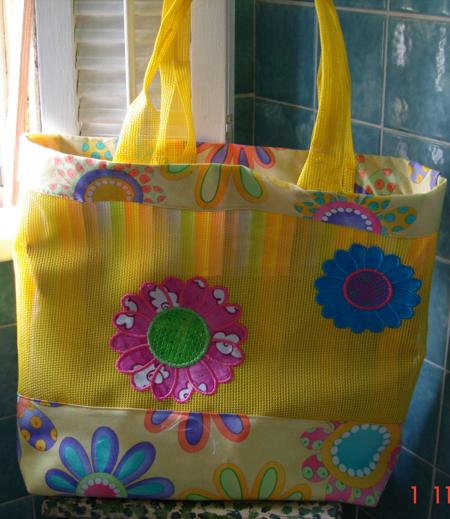 The lining of the tote.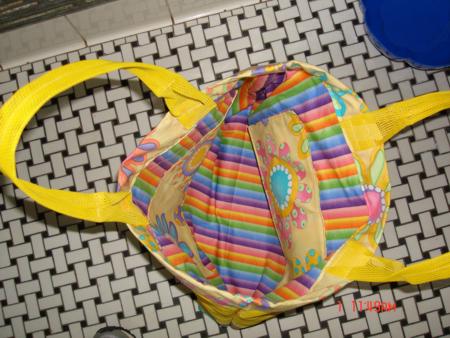 Thank you for sharing!
Back to the Works of our Customers page