Works of Our Customers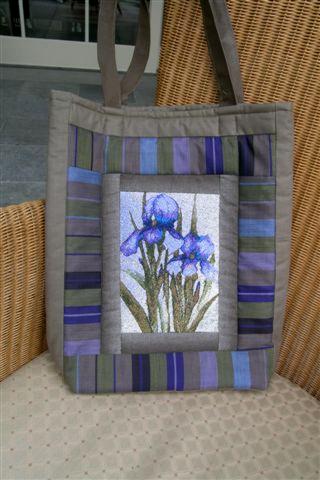 These photos were sent in by Yvonne Knoester-Visscher, Belgium. Yvonne made a tote bag with Iris designs. The result is elegant and breathtaking. Notice how well the chosen fabric matches the colors of the embroidery, giving this relatively simple projects its charm.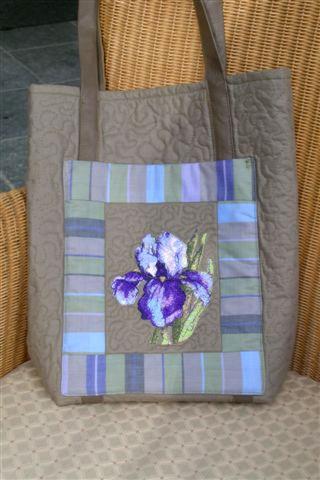 The embroidery designs used are Iris and Dream Irises.
Thank you for sharing! You can see some other embroidered projects by Yvonne here.
Back to the Works of our Customers page