Works of Our Customers
The photos on this page were sent in by Colleen Johnson from Slacks Creek Queensland Australia. These are Colleen's latest bags decorated with embroidery. They look elegant and very attractive.
The first bag features the Rochelle design. "It's embroidered on emerald green suede. I highlighted it with glass beads & sequins .The sides and bottom are in olive suede. Body of the bag is a silk floral tapestry, bag is sitting on material of the lining ,which I fully quilted .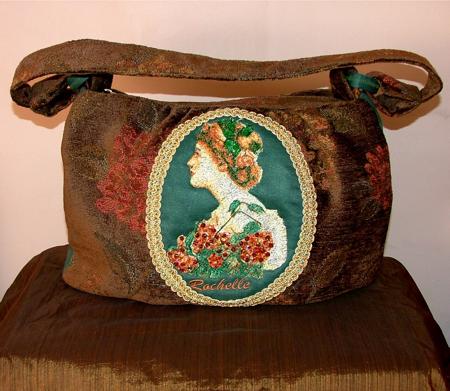 The second bag features the Florentine Rose. "It's embroidered on burgundy suede, I pleated the two front side panels and top stitched them, bag is sitting on lining material."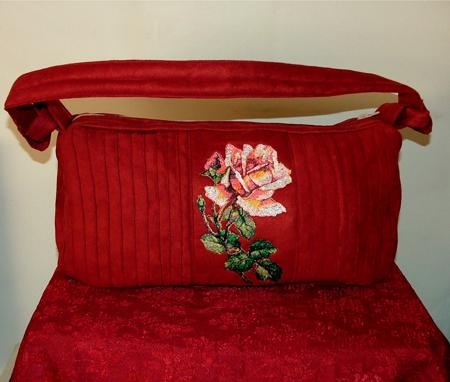 "Chocolate Lady is embroidered on olive green suede with caramel side panels in glitter velour. Handles are in olive suede trimmed with black braid and orange embroidered spots, bag is sitting on lining material which is fully quilted, with zipper pocket."
Thank you for sharing!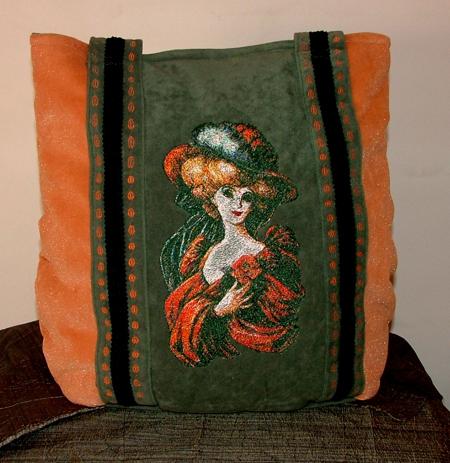 See Colleen's Geisha.
Back to the Works of our Customers page