Works of Our Customers
The photos on this page were sent in by Maureen Fresco from Durban, South Africa. Maureen has an interesting story for her shopping bags. Here it is: "When my daughter was 3 years old (she is now 36yrs) she had two bantams – the cock was called The Prince and the hen was called Penny. She adored them and carried them around in her arms. They rode on the bicycle with her and also on the swing. Penny was the best mother ever and every now and then she would disappear in the garden and the next we saw here she would come from the flower bushes with all these chicks with her. Then eventually we got her the Sylkies, but they were never as important to her as the Bantams. Now you know why I just had to buy these designs when I saw them. I put them on tote bags as you can see on the photo. She is always carrying things around with her and usually in supermarket plastic bags. Well now she has lovely tote bags full of memories to carry all her things in."
The designs used are Hens, Roosters and Chicks Set.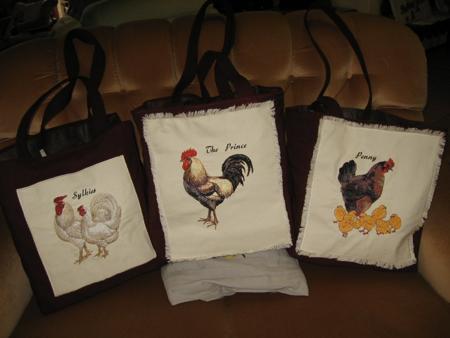 Click here to enlarge
Another project is a shell with a lace inset. Maurice says that she is not "a T-shirt Lady", so she tried the inset on a shell and is happy with the results.
The embroidery design used is Round Rose Crochet Border Set.
Thank you for sharing!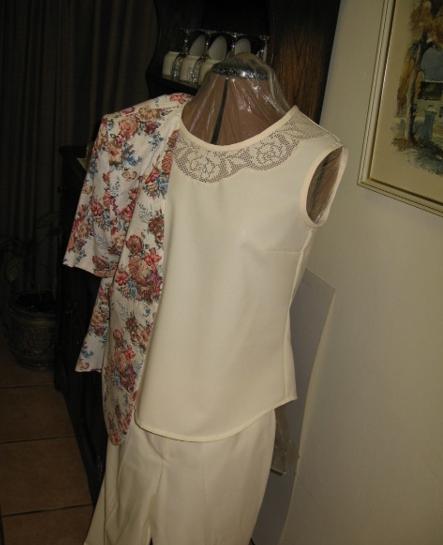 Back to the Works of our Customers page