President's Day FLASH Sale!
45% off Everything! Sales ends soon!
Shop Now!
Works of Our Customers
This photo was sent in by Maureen Fresco from Durban, South Africa. Maureen makes all her clothes herself. The blouse with the FSL Battenberg Victorian Lace Collar turned out beautiful!
Thank you for sharing!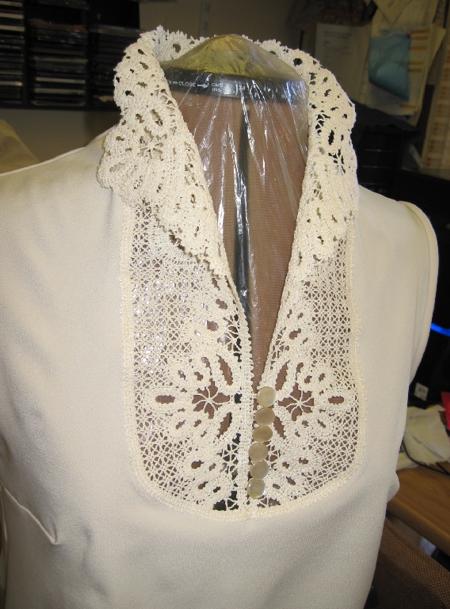 You can see more works by Maureen here.
Back to the Works of our Customers page