Works of Our Customers
Colleen Johnson, a customer from Australia, has sent in this photo of a note book cover she made for a friend. She writes: "This book cover is for a friend, who is a male. I think it turned out great, very dynamic and manly. It's embroidered on heavy suede, and is lined with suede, it feels lovely in your hand hope you like it, I have done a few of your religious photo stitch designs for presents and they are all absolutely stunning."
The embroidery design used is Christ Knocking at the Door.
Thank you for sharing, we really love the concept!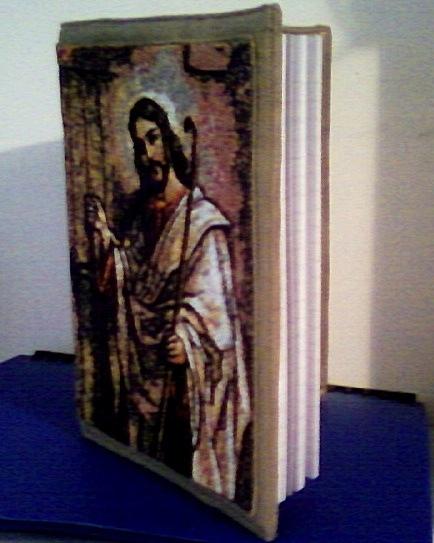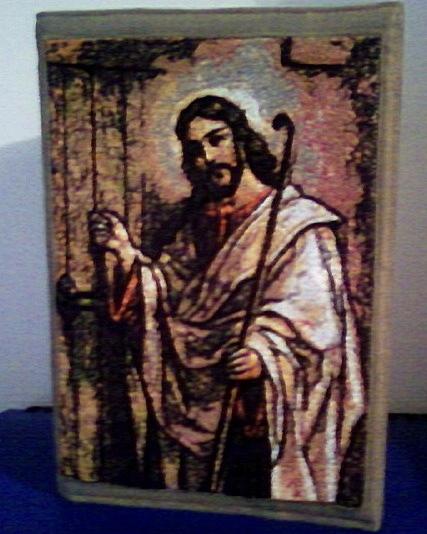 Click here to see more works by Colleen Johnson
Back to the Works of our Customers page