Works of Our Customers
This photo was sent in by Kathy Alexander from Ohio.
She writes: "I have sewn several projects from your site using the pem corgi. I am considering making the backpack with great pyr this year but with a corgi on it. All of these have been fundraisers for CorgiAid at the Ohio Corgi Picnic."
The embroidery design used is Pembroke Corgi.
Thank you for sharing!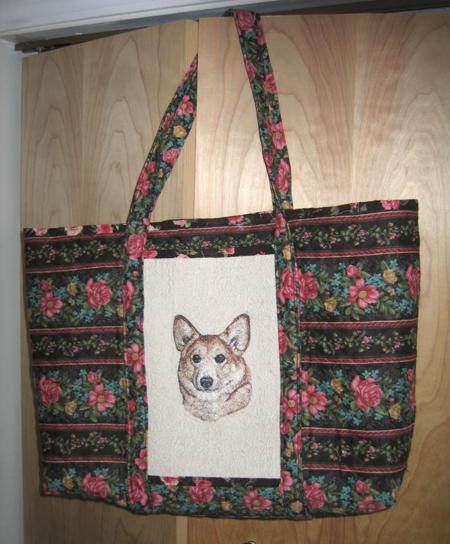 Back to the Works of our Customers page