Works of Our Customers
This photo was sent in by Sharon Semanovich.
"I want to thank you very much for your recent free embroidery design, Pope Francis. It is absolutely stunning! I stitched it out and made a wall hanging for a Catholic friend of mine who is going through some really tough times right now. I am hoping it will inspire her faith to weather the storm. Stitched out on a Janome 9700 memory Craft."
Thank you for sharing!
You can find the design for free download in our Tutorials.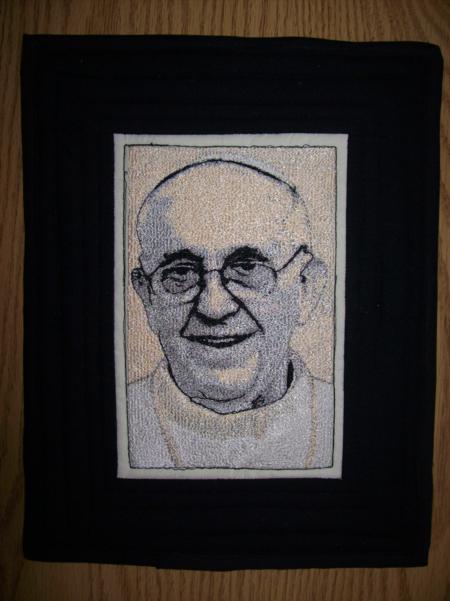 Back to the Works of our Customers page