Works of Our Customers
The photos on this page are the works of Roswitha Gerhart from Munich, Germany.
Her projects are very neat and elegant.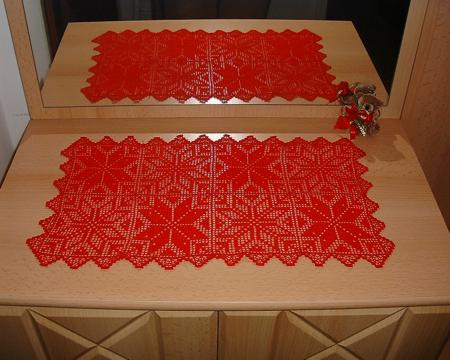 Roswitha's latest work is a crochet table runner. She used the designs from the Star Crochet FSL Set.

For these placemats Roswitha used designs from the Redwork Fruit Set. She writes:
"I enclose three pictures of the fruit set I embroidered for my friend in South Korea.
I will visit her in the end of June and hope she will enjoy this place set.
I am always looking forward to the new announcements in your newsletter.
I am just doing embroidery for a hobby, but your beautiful designs make it hard for me to resist."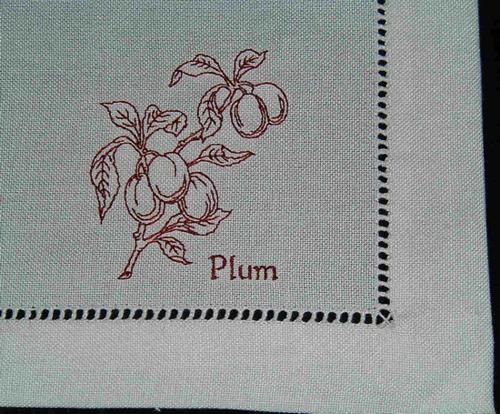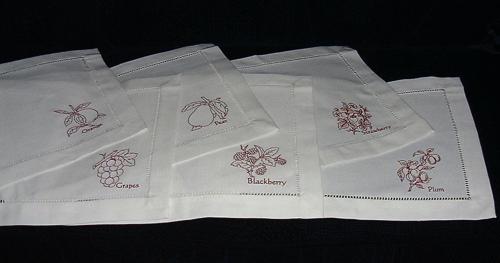 Thank you for sharing!
Back to the Works of our Customers page