Works of Our Customers
We have received these photos from our old customer Vickie Voelz from Texas. She has shared photos of her work with us in the past, and these are her most recent projects.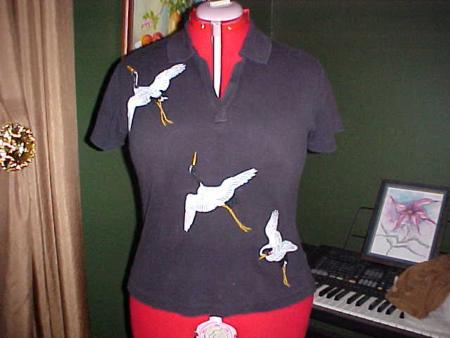 "I was recently going through my closet with the intent of throwing out old and outdated clothes when it suddenly came to me. Why not update some of the items instead of throwing them away? Thanks to embroidery, I have unlimited ideas on how to do that. I took an old, but oh-so-comfy and slightly faded black tee and embroidered the Crane Set in a fashionable diagonal pattern and now have a whole new and updated look for my old tee."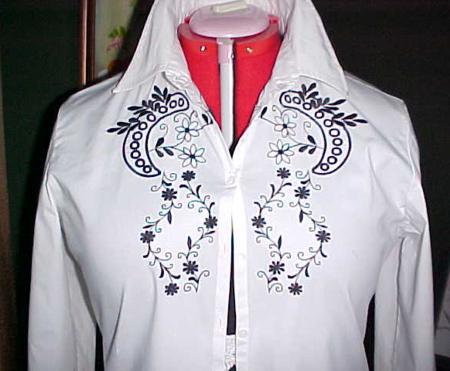 "I took this plain white long shirt and used the Floral Emllishment Set to give it new life. Now I can't wait to wear it. Plus, I know no one else will have one like it".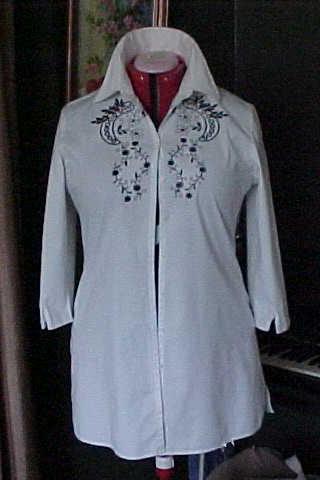 "I was recently treated to a wonderful weekend in lake Charles, LA, by a couple that have 'everything they could ever want'. How do you show your gratitude for the people like that? Well, you had a solution."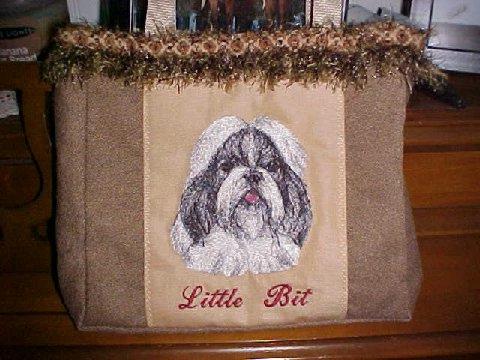 "They have a little Shi Tzu that goes everywhere with them and looks just like your photo stitch design Shi Tzu. How better to thank them for such a wonderful time than with a personalized tote bag for their travels."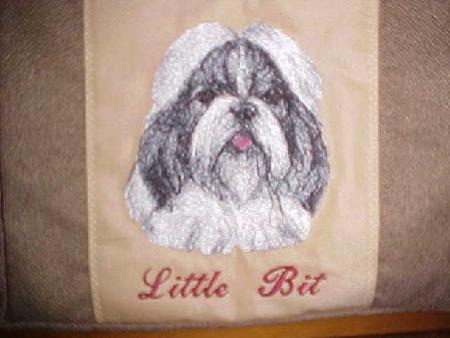 "I lost my yorkie of seven years and since she went everywhere with me all those years, it was very difficult losing her. Your Yorkshire Terrier II looks so mush like her that I was able to have a way to keep her close to me. I stitched the design on the back of a vest I never wore, and now have a reason to wear it more often."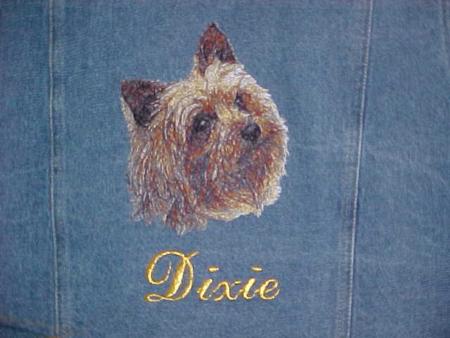 Thank you for sharing such beautiful works with us!
You can see more of Vickie's works here.
Back to the Works of our Customers page