Works of Our Customers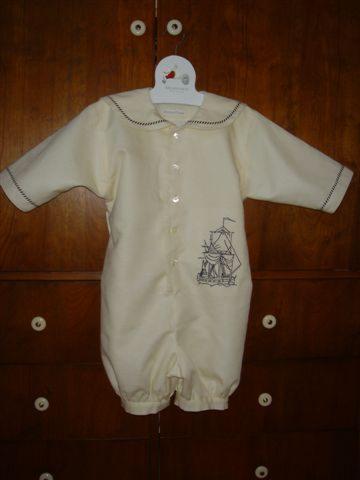 These photos were sent in by Lillian Menzies from Aurora, Canada.
Here is what she wrote, "Sewing time has been sparse lately, but I finally finished up this romper with your ship design. I stitched it in lightweight Mettler cotton sewing/embroidery thread. The pattern is from Martha Pullen's "Heirloom Sewing for Jack and Jill" and is in beige linen. The trim is beige and black rickrack twisted together."
It looks like a lovely outfit! Thank you for sharing.
Lillian has sent in photos of her work before. We recommend to see her Allison's Jacket.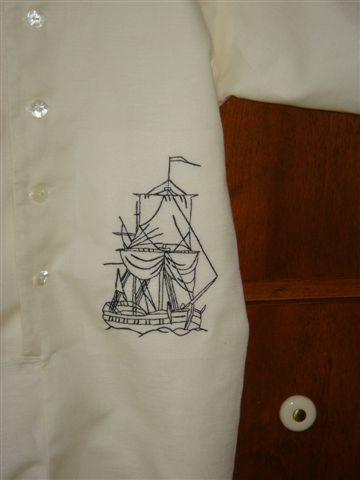 Back to the Works of our Customers page