Crochet Christmas Gift Bags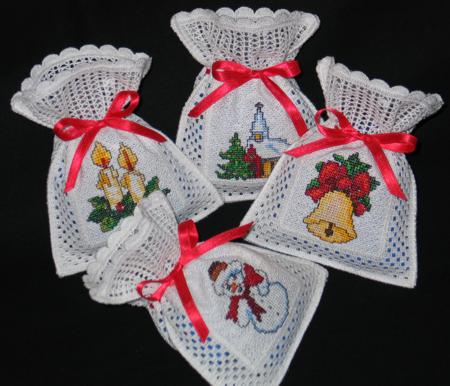 Here are some guidelines on how to work with our FSL Crochet Christmas Gift Bag Set. For this project, you will need water-soluble Vilene stabilizer, 40- or 50-weight cotton embroidery thread for the bag, either rayon or polyester thread for the embroidery on the bags, and narrow satin ribbons.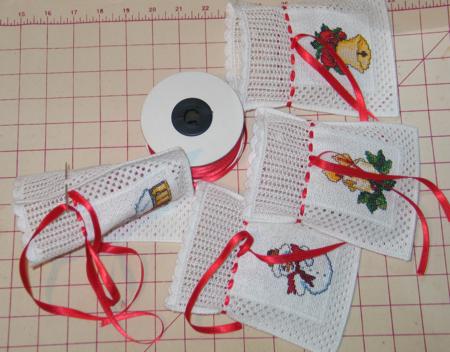 If you have never worked with our crochet-type lace before, please read the General Guidelines and Step-by-Step Guide to Embroidering Crochet-Style FSL designs. This might be helpful.
Some points to remember from the General Guidelines:
Use Vilene water soluble stabilizer;
Use cotton thread;
Use the same thread for the needle and bobbin.
DO NOT embroider several designs in one hoop.
Make sure you use a sharp needle.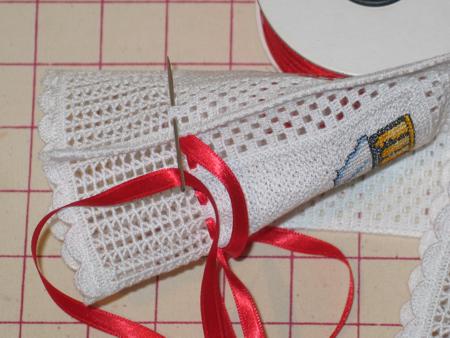 Hoop two layers of Vilene stabilizer and embroider the bag parts. Please note that you should use cotton thread only for the first color (the bag), use rayon or polyester for the cross stitch on the bag. Wash away the stabilizer and spread the lace flat to air dry. Press with steam and zigzag the front and back together over the edge. Thread a needle with a ribbon and insert it into the holes to make ties.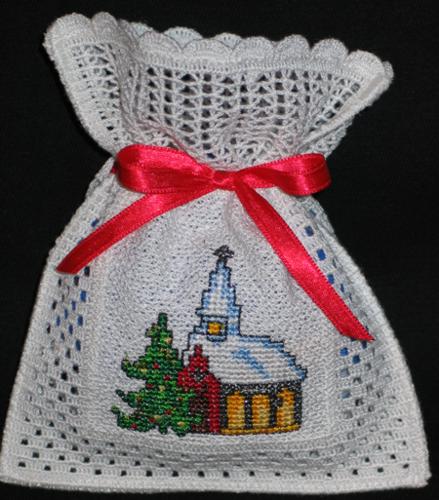 Your gift bags are ready. Enjoy!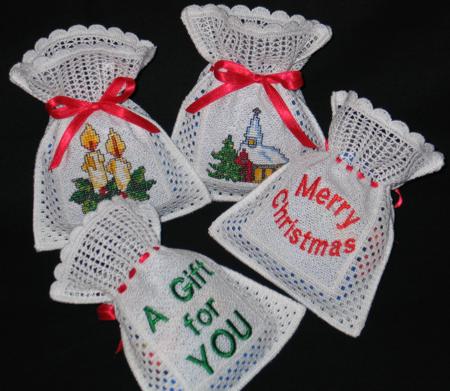 The FSL Crochet Christmas Gift Bag Set also contains four small designs in the cross stitch technique, which can be used to make attractive greeting cards. You can read about how to make embroidery on paper in our guide.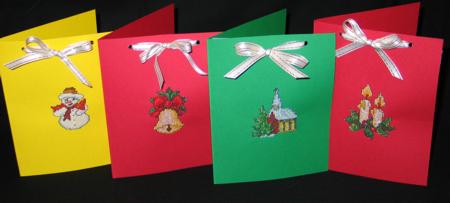 We hope that you liked our ideas.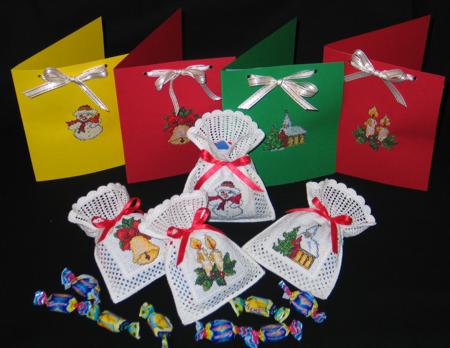 Back to FSL Crochet Christmas Gift Bag Set
Back to Projects Page