Embroidery on Paper Tutorial
Gift Bags
We used the Regency Ladies Blackwork Set, though any design from our Redwork section will do great in this project.
You will need cardstock for cardmaking which is available in most craft stores in a variety of colors and sizes. You will also need self-adhesive tear-away stabilizer, a sharp 75/11 needle and 40-weight rayon or polyester embroidery threads. If you prefer cotton threads, use 60-weight ones.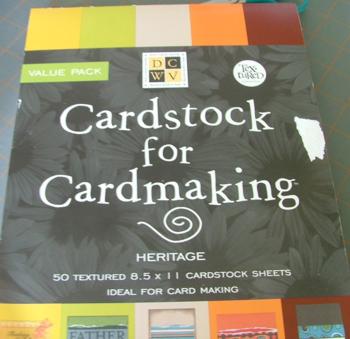 Step One: Out of the cardstock, cut a rectangle which will fit inside your hoop. For my 5" x 7" hoop, this size is approximately 6" x 8".
Step Two: Hoop a piece of self-adhesive tear away stabilizer, sticky side up.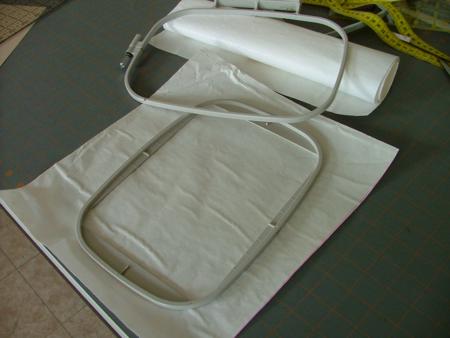 Step Three: Remove the paper which covers the sticky side inside the hoop.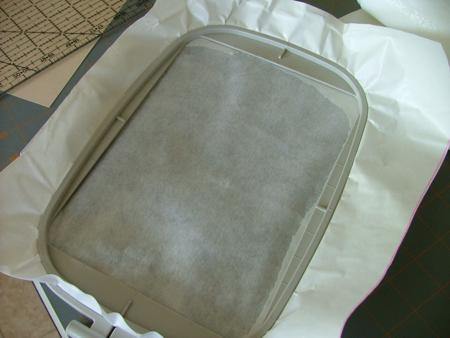 Step Four: Stick your paper onto the stabilizer.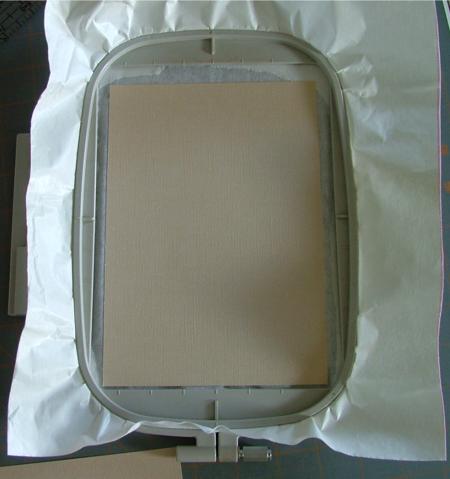 Step Five: Embroider the design.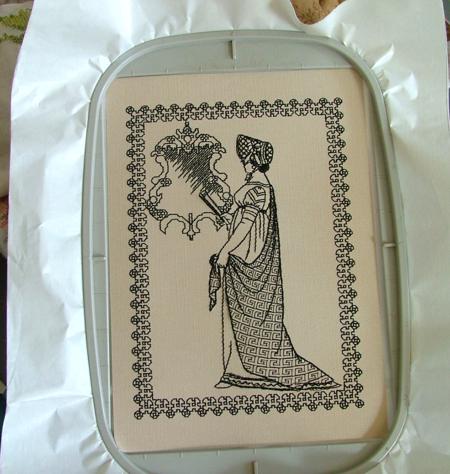 Step Six: Remove the work from the hoop and cut away the excess stabilizer. With the help of a quilter's ruler and rotary cutter, trim all the edges. If you do not have these tools, an ordinary ruler and scissors work just as well.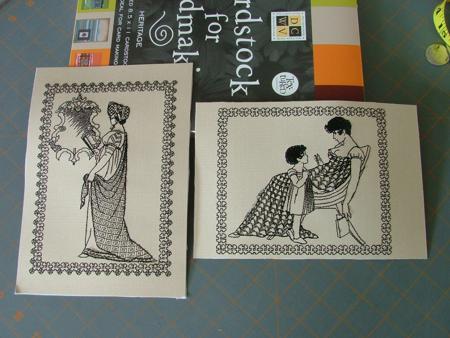 Now you can use the embroidered paper cards for different projects. You can make a greeting card (see recommendations of Kathy Lonergan), decorate a gift bag, embellish a photoalbum, book cover or portfolio and so on.
Here are some more pictures of gift bags we made for friends. You will need a ready paper bag, different small embellishments, such as pieces of ribbon or lace, beads, stickers, etc.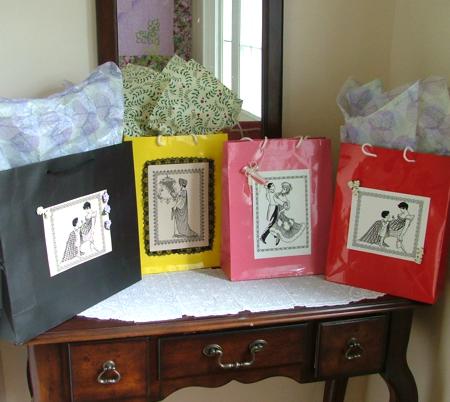 Spread a layer of glue evenly over the back of the card and stick it in place. Use glue to attach the embellishments you would like. Your bag is ready!
The entire project, embroidery and all, takes less than half an hour, and your gift will be packed in a stylish, one-of-a-kind keepsake bag.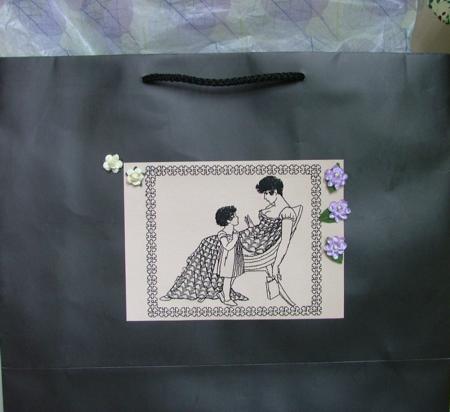 This elegant black bag is decorated with small paper flowers. The embroidery is done on light grey paper.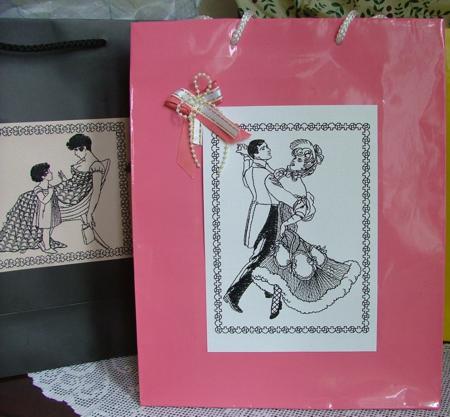 For the bright pink bag, the embroidery was done on white paper. For embellishments, we chose pink and white ribbons and a string of pearls, all tied in a bow.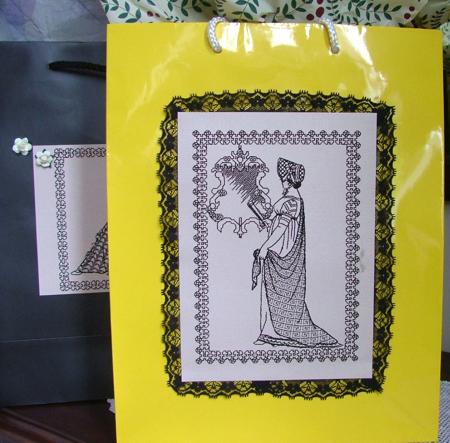 The yellow bag above features embroidery on off-white paper decorated with narrow black lace, which offsets the brightness of the bag.
The red bag below is embellished with embroidery on white paper and light cream flowers.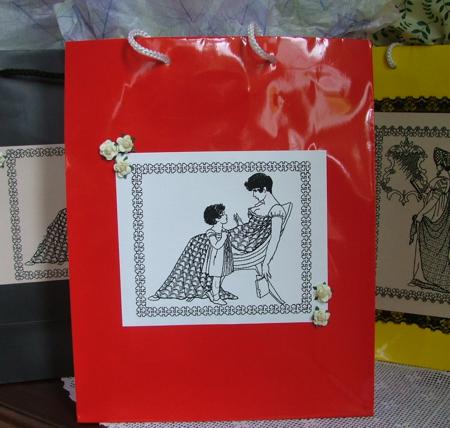 We hope that you like our ideas and come up with many of your own.
Back to Projects Page