Winter-Themed Frayed-Edge Flannel Quilt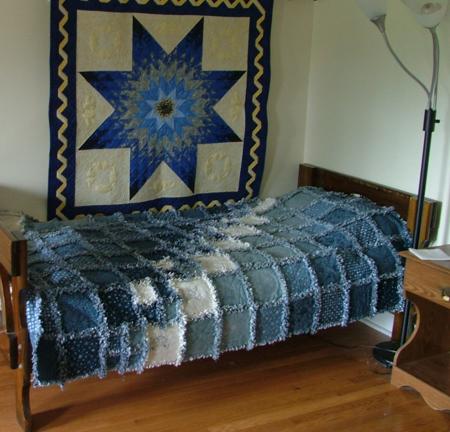 The finished size of the quilt is 63" x 84". The quilt is decorated with embroidery - Snowmen Redwork Set and Snowflake Bluework Set.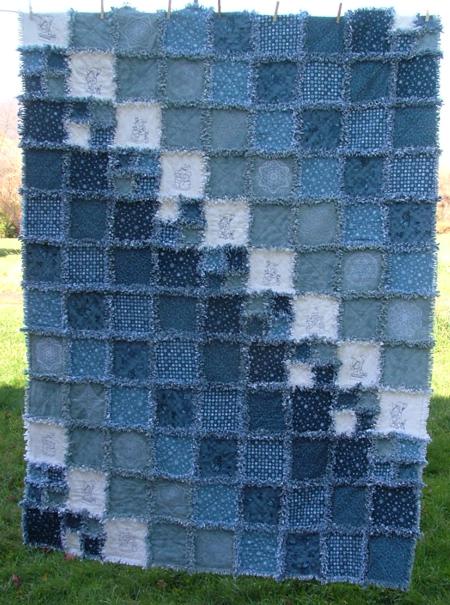 The quilt consists of 12 four-patch blocks and 96 square blocks. The 96 large blocks are 7" x 7" when finished, so cut them 9 x 9". You will need 192 flannel squares measuring 9" x 9" and 96 batting squares measuring 6 3/4" x 6 3/4". Each four-patch block consists of four 5 1/2" x 5 1/2" squares. For 12 blocks, you will need 96 flannel squares measuring 5 1/2" x 5 1/2" and 48 batting squares measuring 3 1/4 x 3 1/4".
This is a layout diagram of the quilt.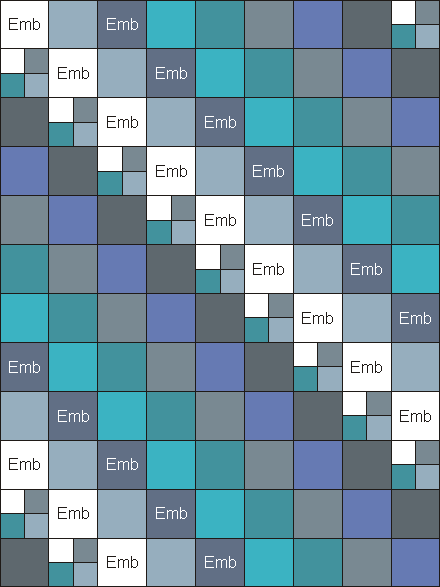 Follow the General Directions to sew the blocks and assemble the quilt.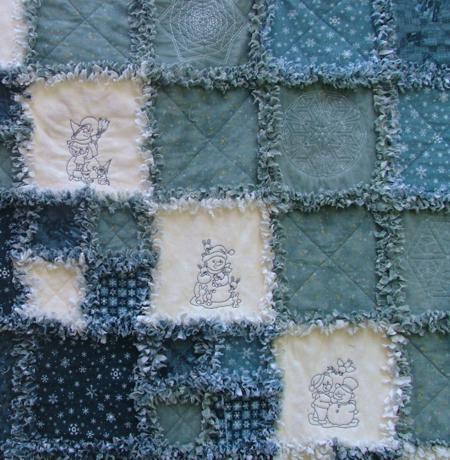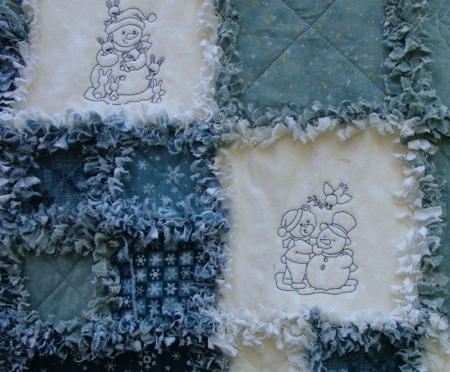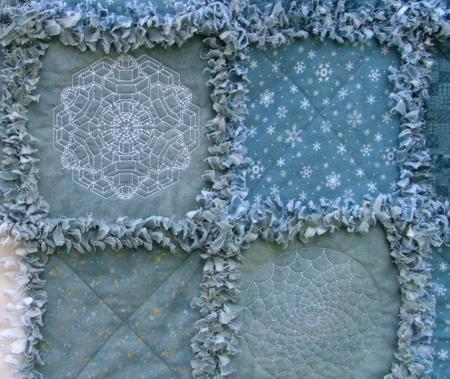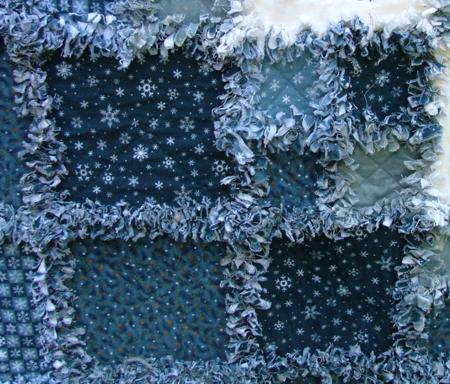 This is what the back side of the quilt looks like, all seams are finished.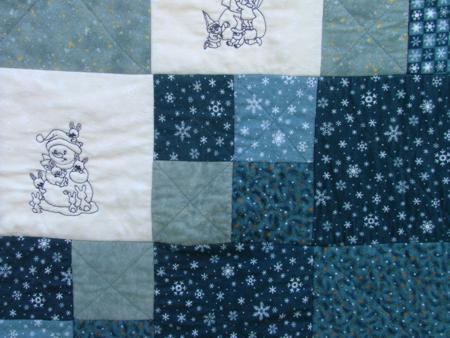 If you liked the idea, here are some other designs that you can use for it. You can find more in the Redwork Section.

To: Frayed-Edge Flannel Quilts
To: Autumn Leaves Frayed-Edge Quilt Instructions
Back to Projects Page