Funny Aprons for Every Occasion with Machine Embroidery
These aprons are very easy to embroider and will make an appreciated gift.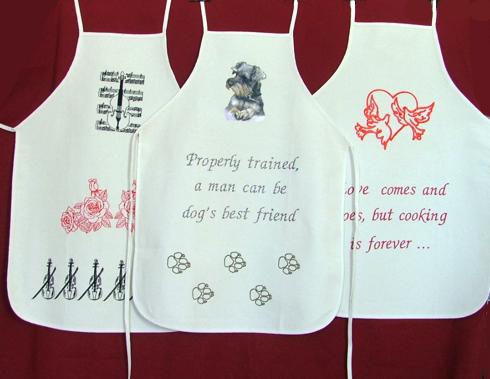 You will need a canvas apron, available in any craft store, embroidery threads and stabilizer.
The first apron was made as a gift for a dog lover.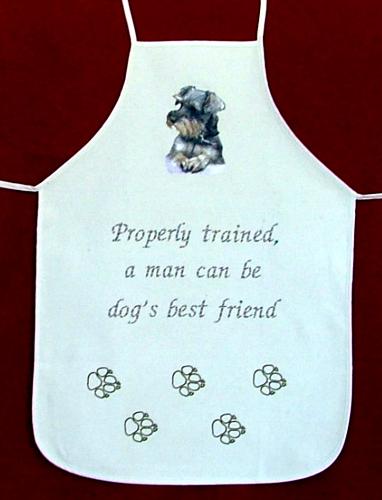 The apron features our free photo stitch design, which you can find on the Photo Stitch Lesson 2 page. We embroidered it first.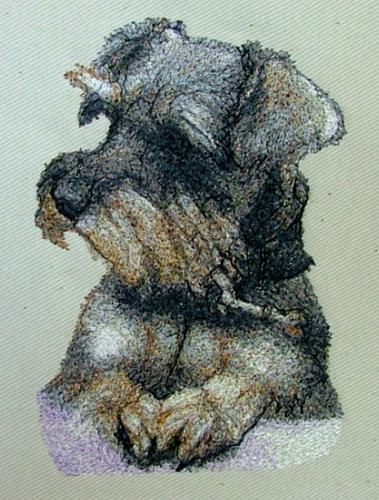 The quote "Properly trained, a man can be dog's best friend" was typed in our embroidery machine, using built-in fonts. The paw print is from the Animal Paws Set or Animal Paw Applique Set, we reduced it in size.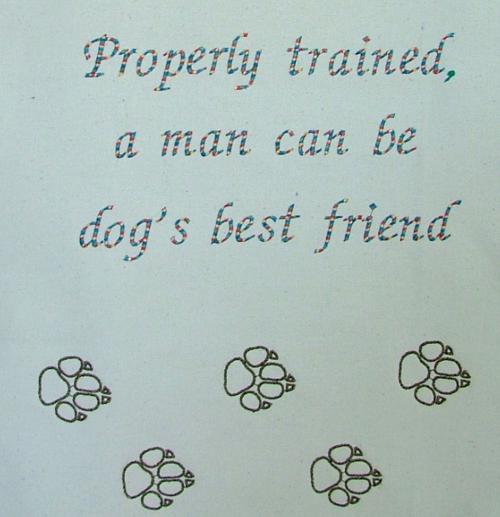 The second apron is a Valentine present to the best cook in our family. It features the design of Doves and the quote "Love comes and goes, but cooking is forever..."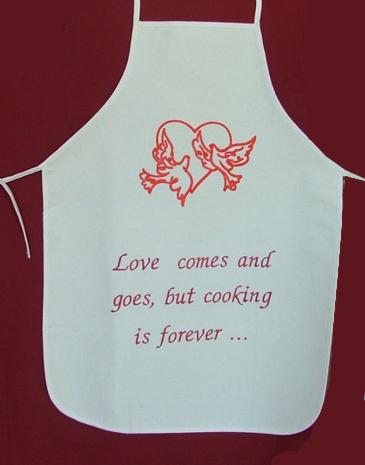 The third apron is musically-themed. It's for a cook who loves music or for a musician who loves cooking.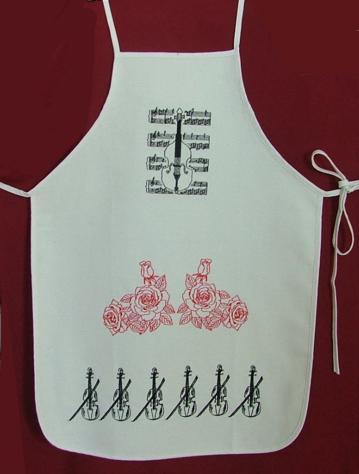 For this apron we used the designs from Notes and Instruments Set, Rose Bluework Set , and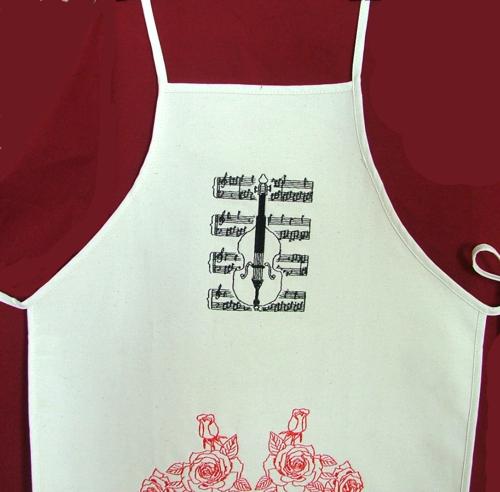 along the bottom edge, we embroidered the design from Musical Instrument Set II.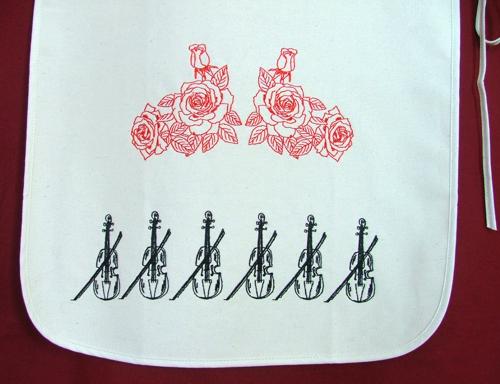 We hope that you like the idea and come up with many of your own. One more apron can be found on the page with some flower design projects.
Back to Projects Page