Rose Doily with Crochet Lace
For this doily we used the bluework design from the Rose Bluework Set and crochet-style FSL designs from the Rose Border FSL Crochet set.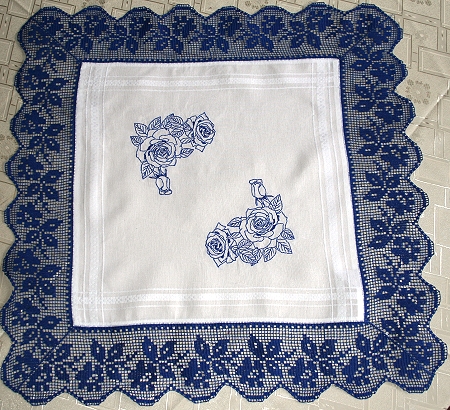 You will need a 17" x 17" piece of cotton or linen cloth (we used a ready-made 16" x 16" napkin with finished edges), water-soluble Vilene stabilizer and 60-weight blue cotton embroidery threads. The finished size of the doily is about 24" x 24".
Step One: Embroider the fabric insert first, then set it aside for a while.
Before proceeding to step two, please read the General Guidelines and Step-by-Step Guide to Embroidering our Crochet-Style FSL designs.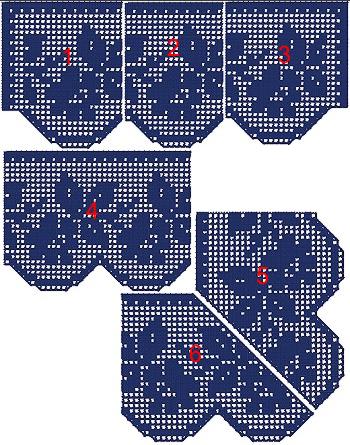 Step Two: Embroider the fourth design (file Roses2x2) eight times.
Embroider the fifth design (file RosesU1) four times.
Embroider the sixth design (file RosesU2) four times
Parts 1, 2 and 3 can be used as a border for towels. We are not going to use them in this project.
Trim the stabilizer close to the designs, leaving at least 3/4" around each design. DO NOT dissolve the stabilizer now.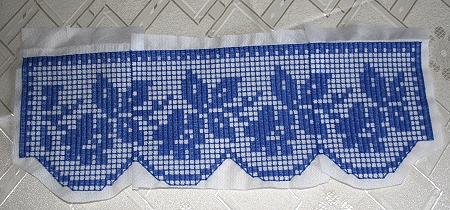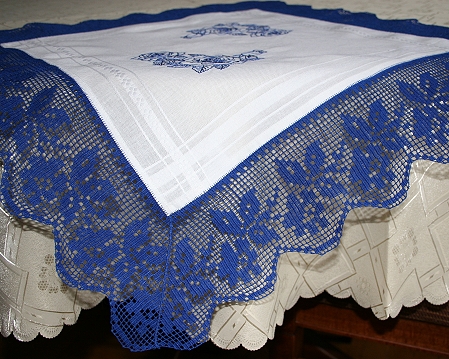 Please read the Step-by-Step Guide to Assembling crochet-style FSL Designs into a Project first.
Step Three: Lay out the FSL patterns in accordance with the diagram below and start stitching.
Stitch the corner designs to each other.
Stitch the middle lace pieces to each other.
Stitch the corners and midlle pieces to each other to form a square.
Stitch the lace to the fabric.
You can now go ahead and dissolve the water-soluble stabilizer.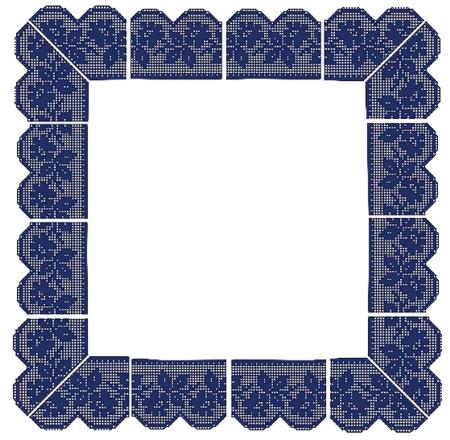 The doily is ready. Enjoy!
Here are more close-ups of the project: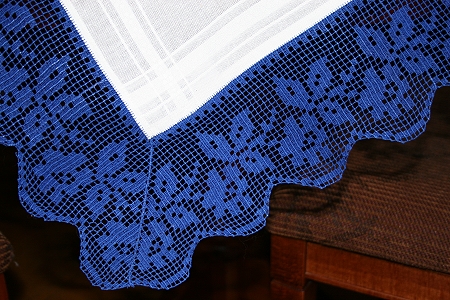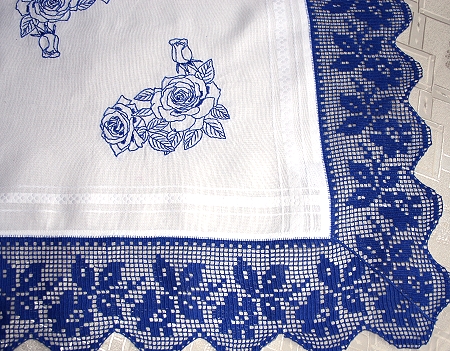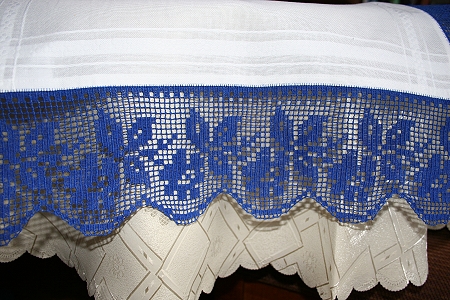 Back to Projects Page