Autumn Leaves Project Ideas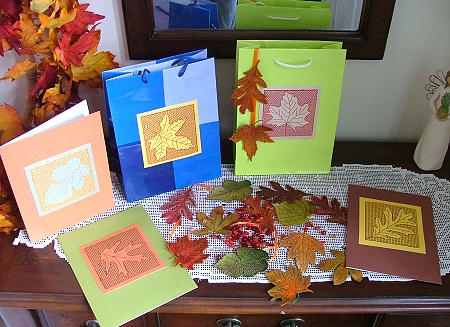 Here are some ideas for making gifts and decorative items with leaf embroidery. Autumn is the most colorful season of the year and our projects try to reflect that.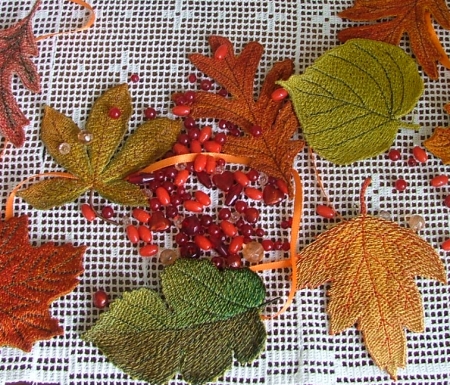 This is our FSL Autumn Leaves, the finished embroidery. You can scatter the leaves over a lace table runner or make a garland to decorate an entrance hall.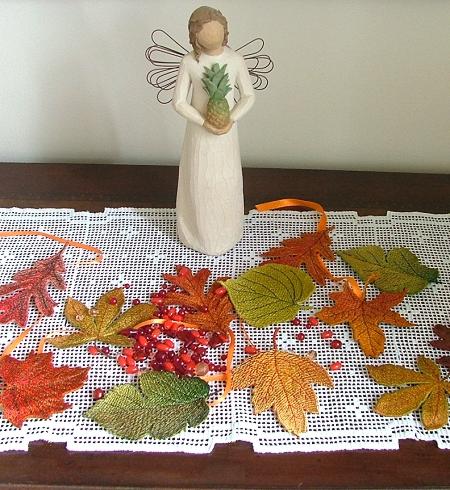 These FSL leaves can be assembled into a garland, or you can make some stylish seasonal jewelry with them - pins, pendants, ear-rings, hair pins, etc.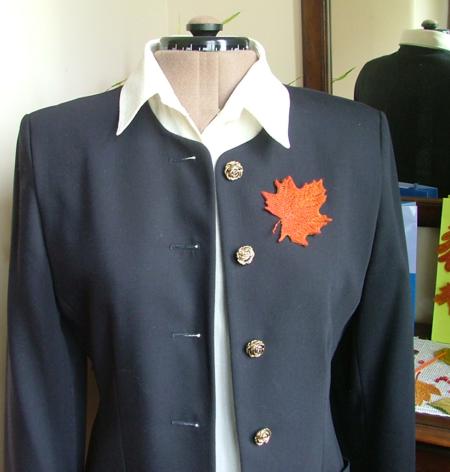 Here are some projects with the Leaf Blocks. The embroidery is made on paper (You can read all about embroidering on paper in our guide). The small cards are then glued onto the paper bags to turn them into attractive gift bags.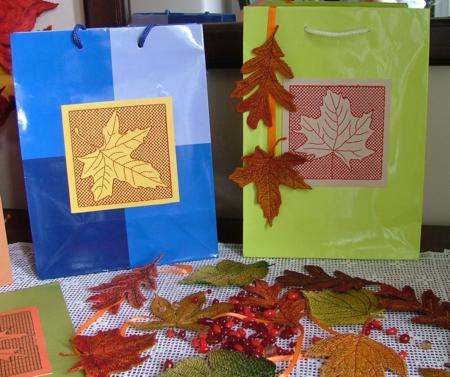 Here the paper cards are glued onto folded card stock to make unique greeting cards.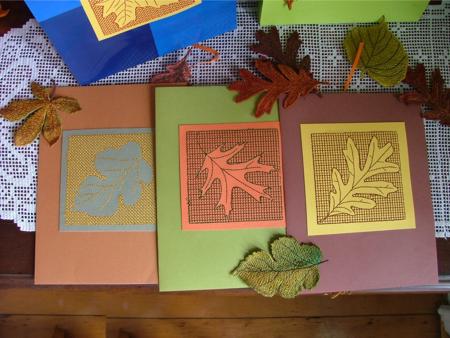 In this project, the blocks were embroidered on towels to make a border.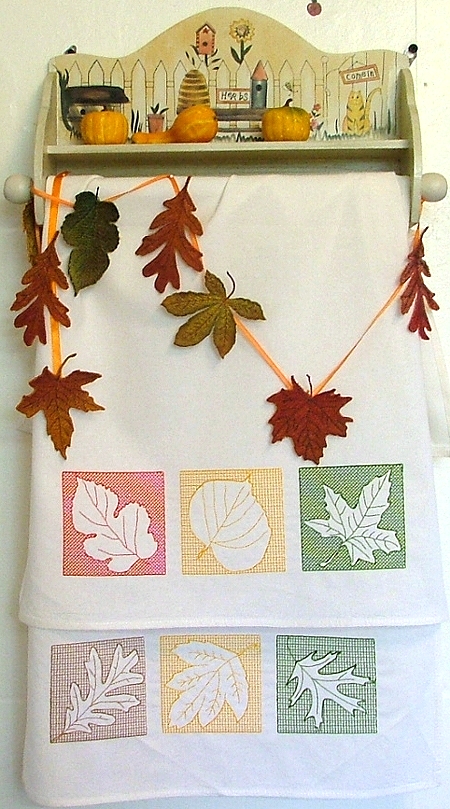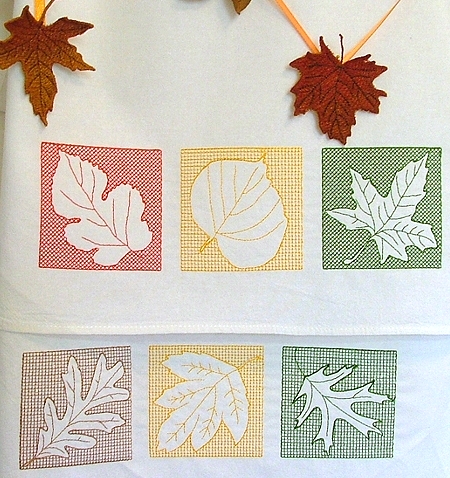 We hope that you liked our ideas and will come up with many of your own.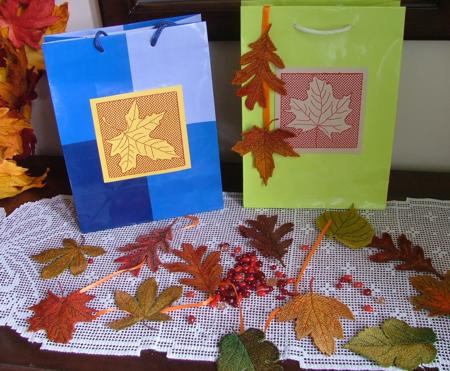 Back to Leaf Block Set
Back to FSL Autumn Leaves
Back to Projects Page