Victorian Novel Readers Wall Quilt
We are happy and proud to announce that this wall quilt was awarded a blue ribbon at Pennsylvania National Quilt Extravaganza XIII for the Best Use of Embellishments.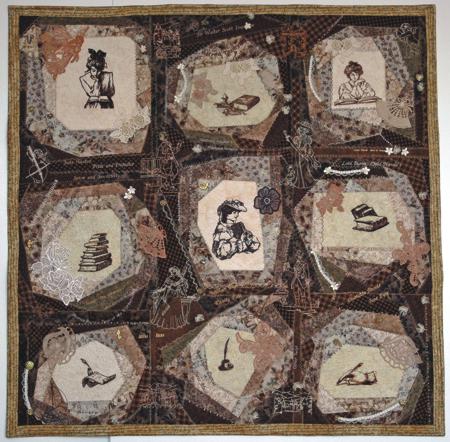 Click here to see a larger image.
The finished size of the quilt is 42.5" x 42.5". The quilt consists of 9 blocks layed out in a 3 x 3 configuration and surrounded by a narrow 2" wide border.
The central part of each block is made from light cream batiks embroidered with designs from the Victorian Reader Set and Literature Set.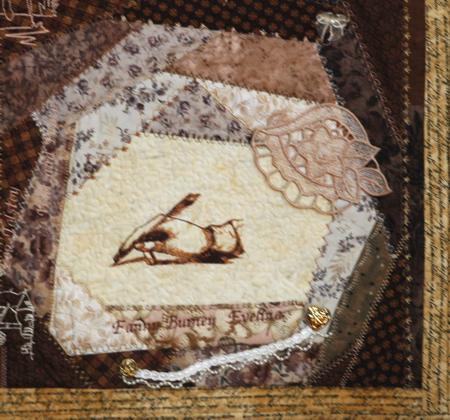 Strips of brown and tan fabric of different shades are stitched around the embroidered center in a "crazy" style.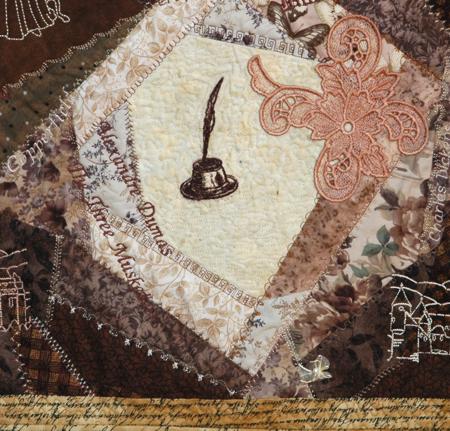 The size of each block is 12.5" x 12.5".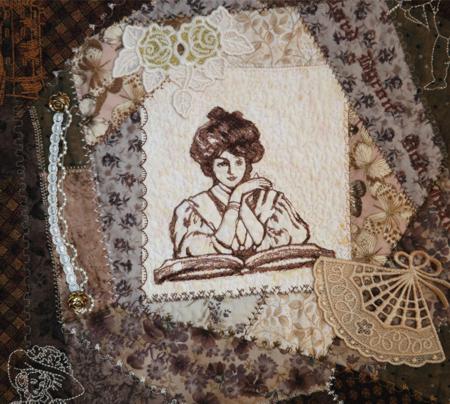 When the blocks were sewn together, the sandwich was made and the work was quilted. For quilting, the redwork sets 18th Century Ladies and Gentlemen, Castles, Victorian Ladies, Valentine Angels and some others were used.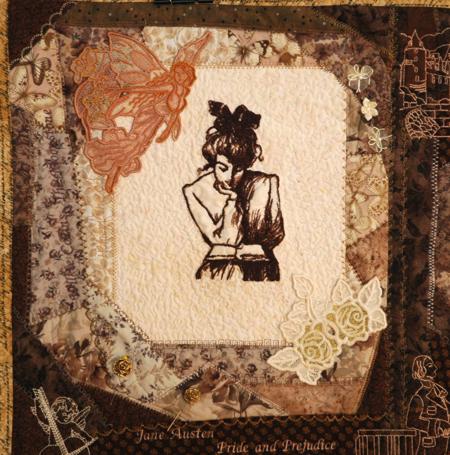 The seams of the fabric pieces were quilted with decorative stitches from the machine. To embroider the names of some authors and novels popular in the 19th century, built-in machine fonts were used.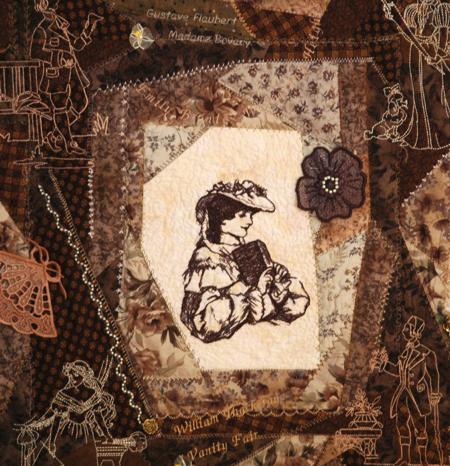 Finally, the quilt was embellished with freestanding lace designs from the Elegant Rose Table Set, Flower Fairy Lace Set, Fan Lace Set, and some others, faux pearls and organza ribbon flowers.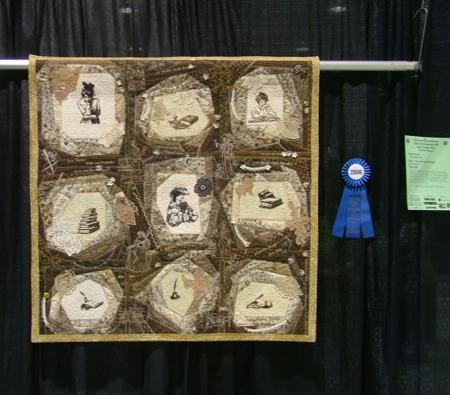 We hope that you liked our idea and will come up with many of your own.
Back to Projects Page