Easter Decorations
In this project we show how you can use the designs from the Applique Easter Egg Set to make some simple Easter-themed projects.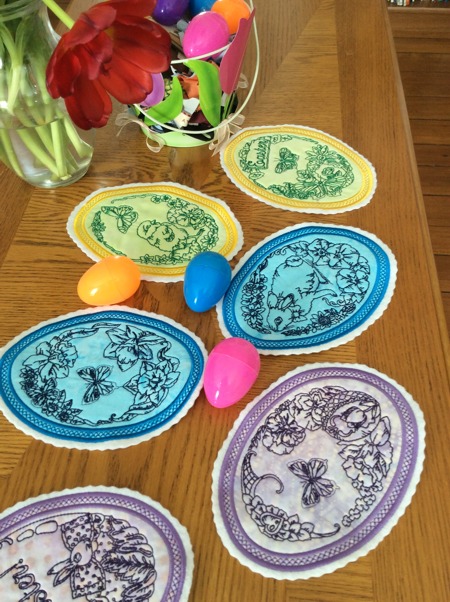 Mug Rugs or Coasters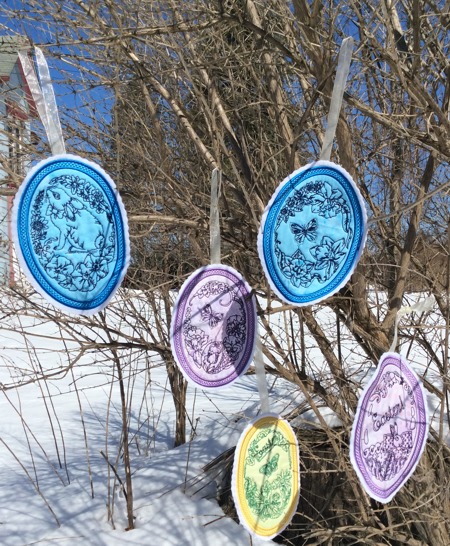 Hanging Decorations
You will need:

embroidery thread (either polyester or rayon),choose any colors you like;
polyester craft felt, it will work as base fabric (fabric on which you make the embroidery), it can also be of any color;
applique fabric (we recommend pastel-colored solids or batiks),
light-weight iron-on cut-away stabilizer for applique fabric,
rotary cutter with a wavy edged blade or shears/scissors with wavy edges.
Embroidery:

Hoop polyester craft felt. Upload the files from the Applique Easter Egg Set
into your embroidery machine. Embroider the files according to the instructions.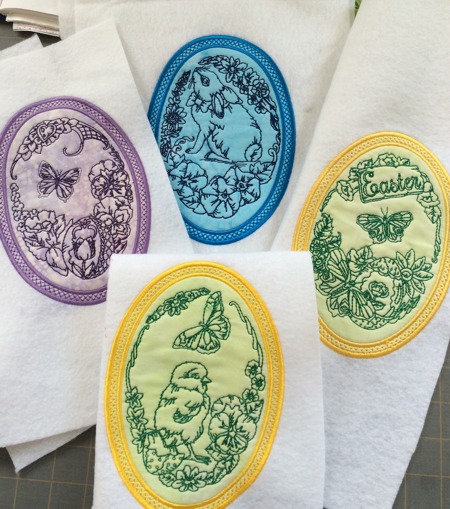 Cutting Out:

Using a rotaty cutter with decorative edge blade, or decorative shears/scissors, cut the embroideries out, leaving margins about 1/4" wide.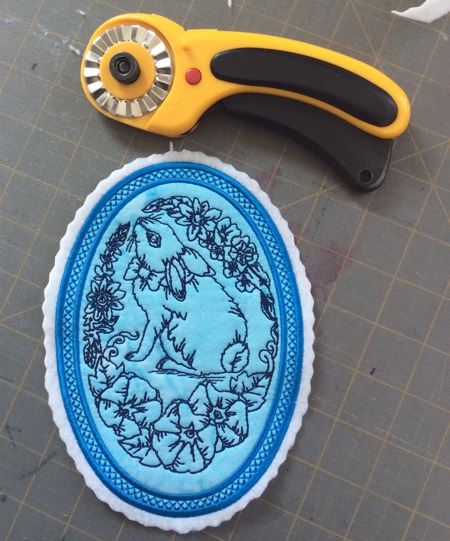 If you are making coasters, you are done.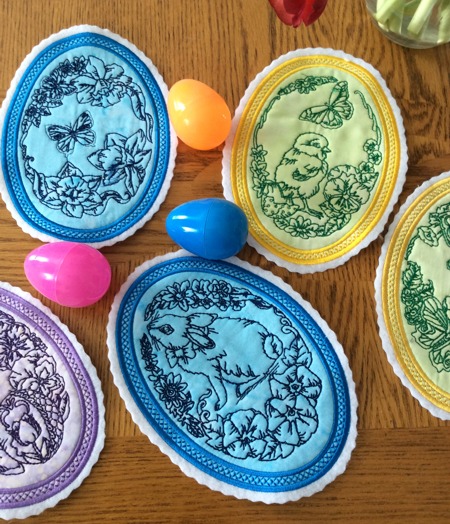 If you'd like to make hangers, place 2 stitch-outs back to back. Cut a piece of ribbon about 12" long and fold it in half to make a loop. Tuck in the ends of the ribbon between the 2 stitch-outs. Pin in place.

On your sewing machine, stitch along the outer edge of the stitch-outs.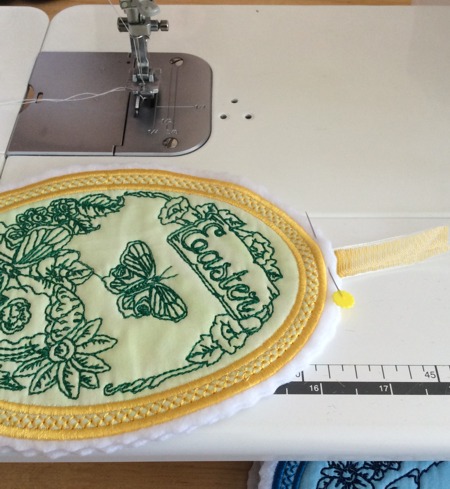 Hang the ornaments in a window or around the house. You can even hang some outside!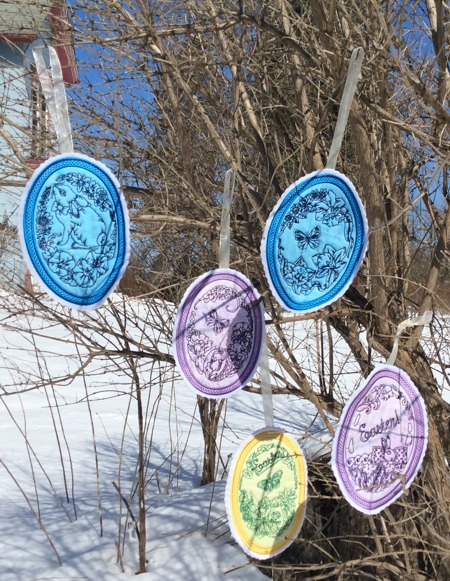 Enjoy!
Back to Applique Easter Egg Set
Back to Projects Page