Fruit Basket Greeting Card
Here is another idea on how to use Battenberg lace motifs for greeting cards. This method is a little bit more complicated than the one described in Greeting Cards with Battenberg Lace Motifs. However, the result is a more elegant card in which the beauty of the lace is emphasized.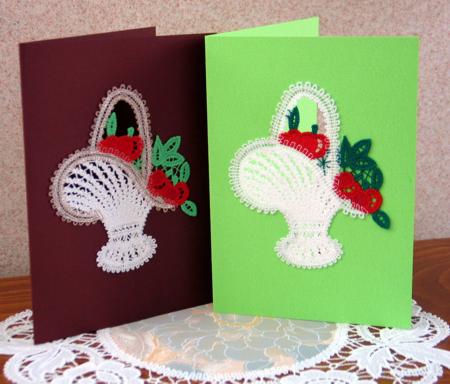 For these cards we used the Battenberg Apple Basket Lace and Battenberg Fruit Basket Lace. These cards are great for the Fall season holidays.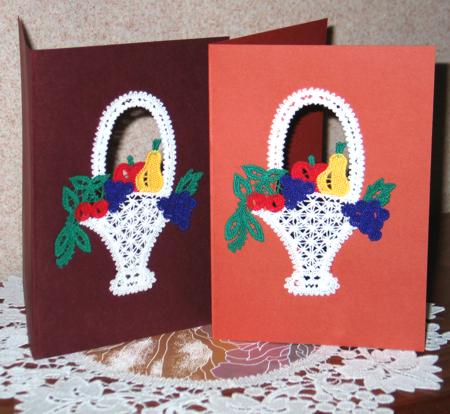 Step One: Embroider the motif, following the directions on how to embroider Battenberg lace.
Step Two: Place the finished motif on a card. Using a sewing needle or the needle end of a compass, punch the card through the openings in the lace. Make punches in the center of the handle and along the edge of the basket, about 1/4" from the edge.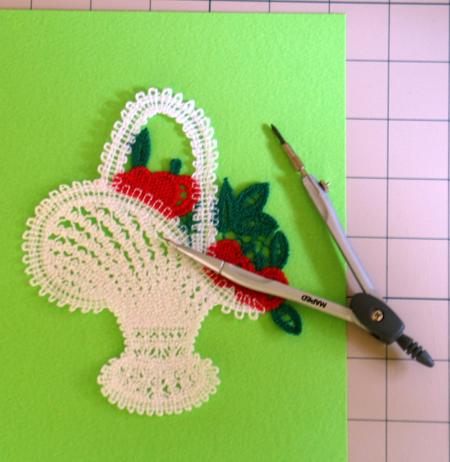 Step Three: With a pencil, join the holes that you punched.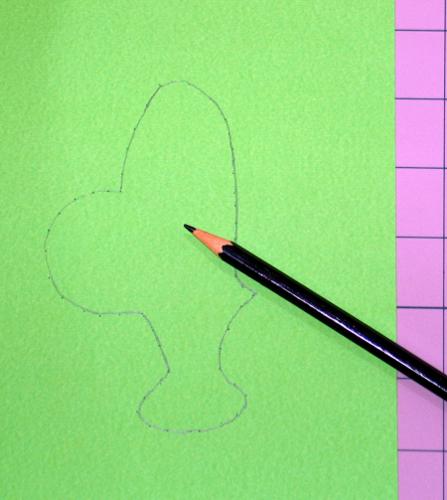 Step Four: Using a craft knife, cut out the shape inside the outline.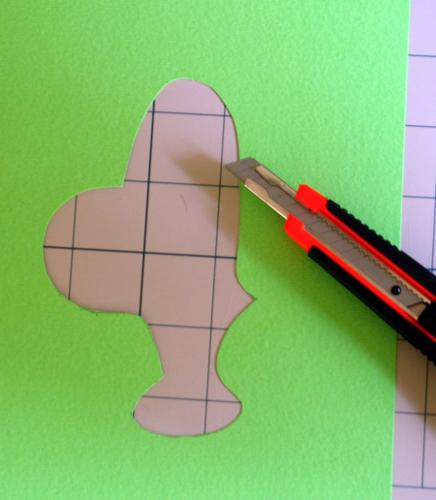 Step Five: Place some glue along the edges of the shape.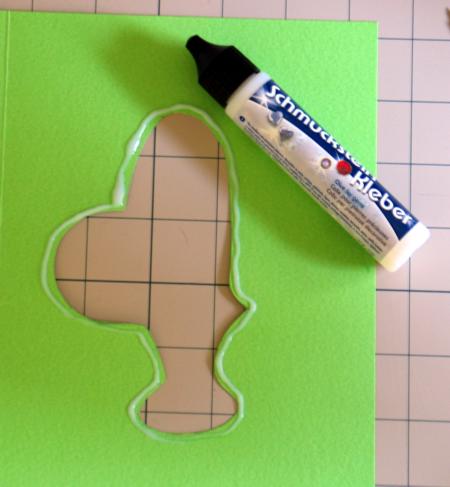 Step Six: Place the embroidered motif over the glue. Press. Place under a press for some time until the glue dries.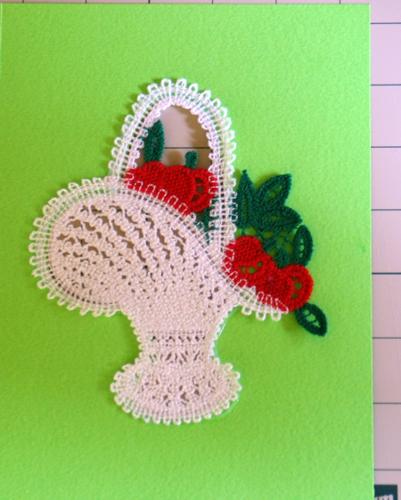 Your greeting card is ready!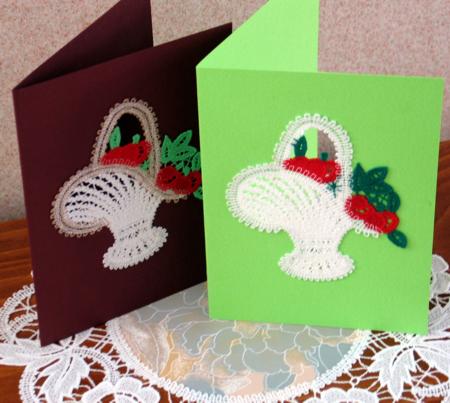 We hope that you liked our idea and will come up with many of your own.
Back to the Projects Page