FSL Battenberg Lace Motifs for Greeting Cards and Scrapbooking
It's very easy to make greeting cards with Battenberg lace motifs. Embroider the lace, wash away the stabilizer, let it dry and glue onto a cardstock stack. That's it! You can make keepsake cards for any occasion.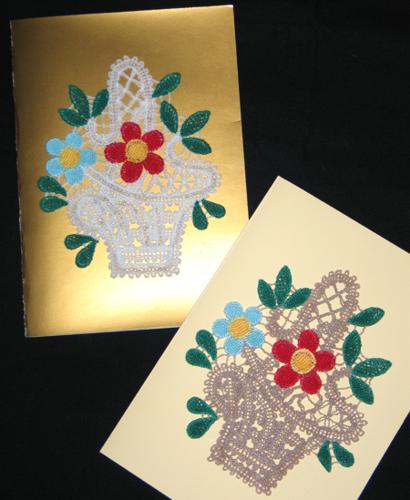 The design used for this spring- or summer-themed card is the FSL Battenberg Basket Lace.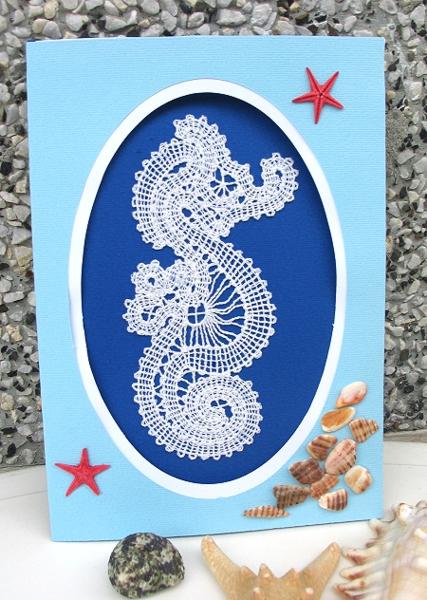 The Seahorse Lace and Viking Boat Lace greeting cards make beautiful ocean-themed gifts or souvenirs.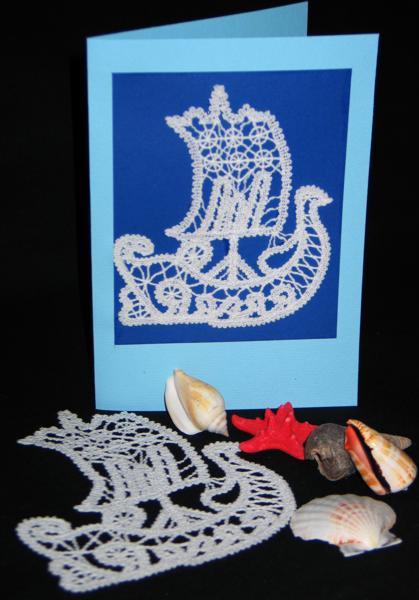 With the help of the Dove Lace, you can make a "Thinking of You" card.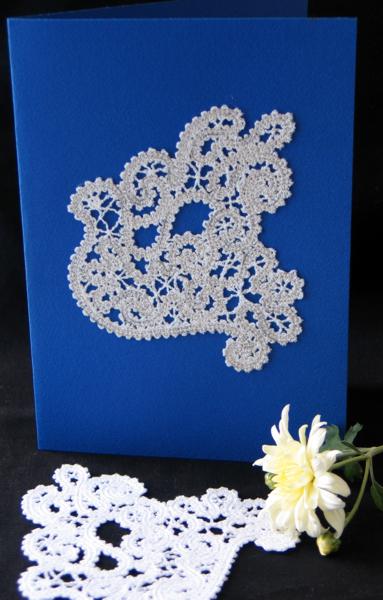 The Swan Lace motifs can make elegant wedding invitations or greeting cards when glued on pastel cardstock card.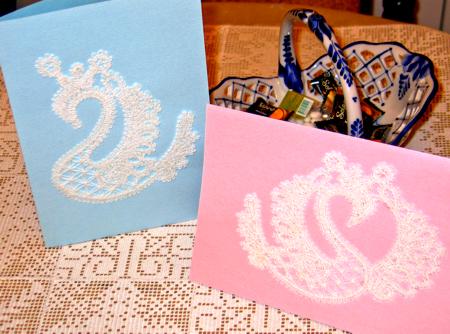 The same designs used on a dark background can make a card for a different occasion.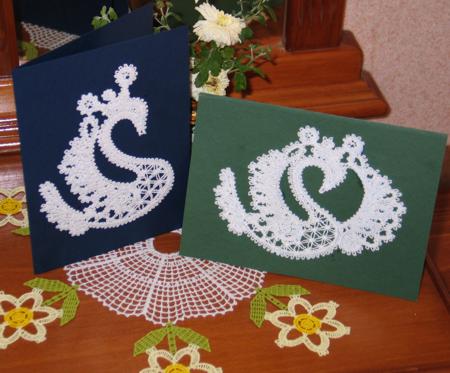 Our Battenberg Lace collection is updated frequently. Watch for new motifs for greeting cards and scrapbooking!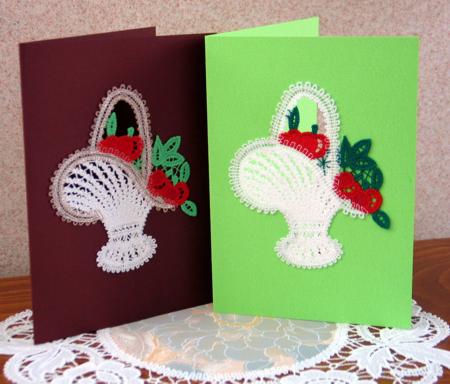 These greeting cards are made using a different method. Read about it in our project the Fruit Basket Greeting Cards.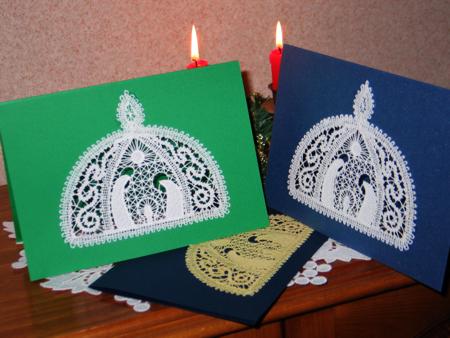 The Christmas card features Nativity Scene.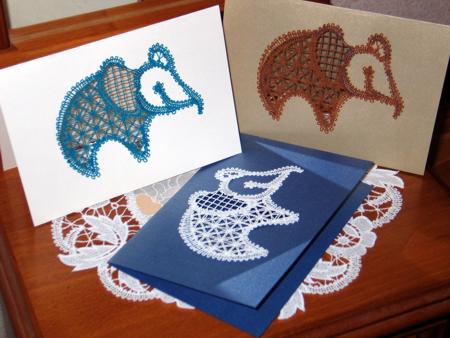 This card features the Battenberg Elephant Lace.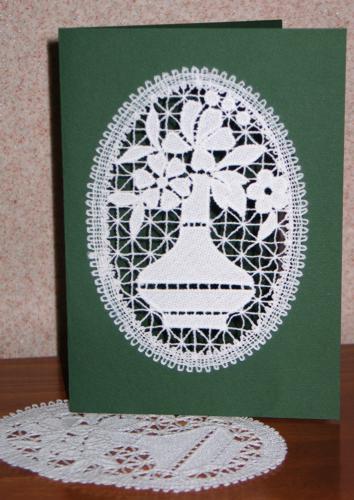 This card is suitable for any occasion. It features the FSL Battenberg Vase with Flowers Lace.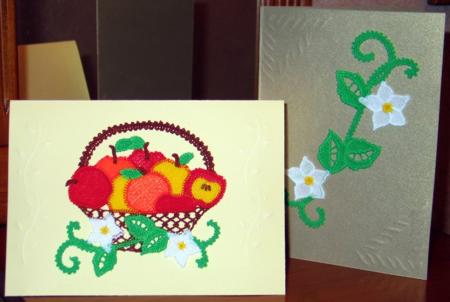 You can make two cards, fall and spring themed ones, with the Battenberg Apples Lace Set.
Back to Project Page