Assisi Egg-Caps and Napkin Rings
To make these Assisi Egg-Caps and matching Napkin Rings, you will need water soluble mesh, polyester felt, narrow satin ribbons and embroidery thread. We chose white felt and blue thread, but you might like another color choice.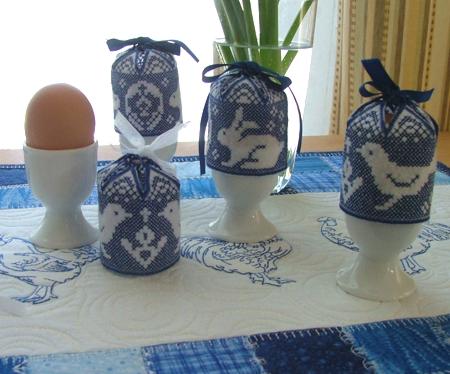 Step One: Hoop 2 layers of water soluble mesh. Upload the designs to your embroidery machine and start embroidering. The machine will embroider an outline of the cap and stop.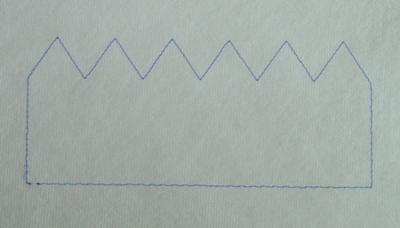 Step Two: Place a piece of felt over the outline and start the machine. It will embroider the same outline over the felt an stop.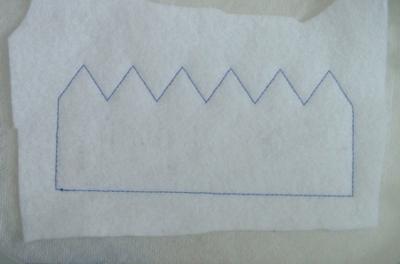 Step Three: With a pair of sharp scissors, cut away the excess felt as close to the stitches as possible. Be careful not to cut through the stabilizer.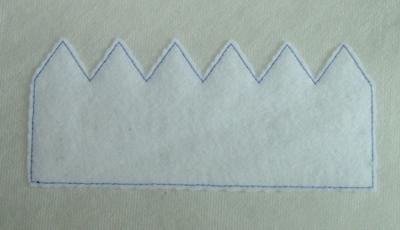 Step Four: Return the hoop to the machine and finish the embroidery.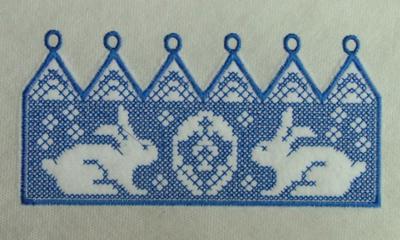 Step Five: Cut away the stabilizer as close to the embroidery as possible. Rinse the remainder. Air dry.
Step Six: Manually sew together the short sides of the cap to make a ring.
Insert a ribon through the loops at the top. Pull the ends and tie a bow.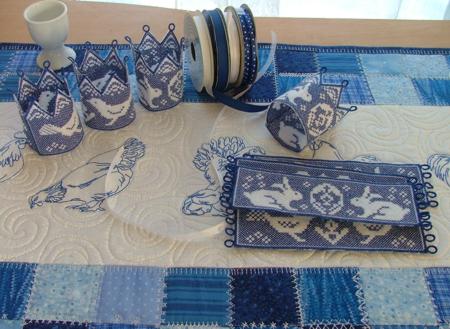 The napkin rings are embroidered in the same way. When they are ready, put them over napkins and lace the short sides together with ribbons.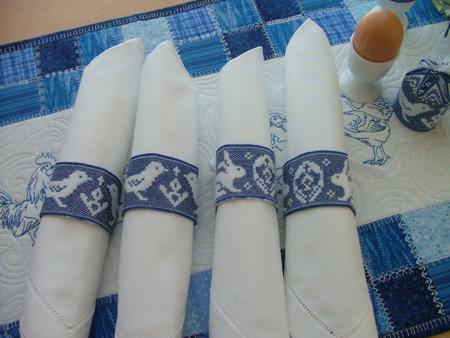 The set is ready. Enjoy!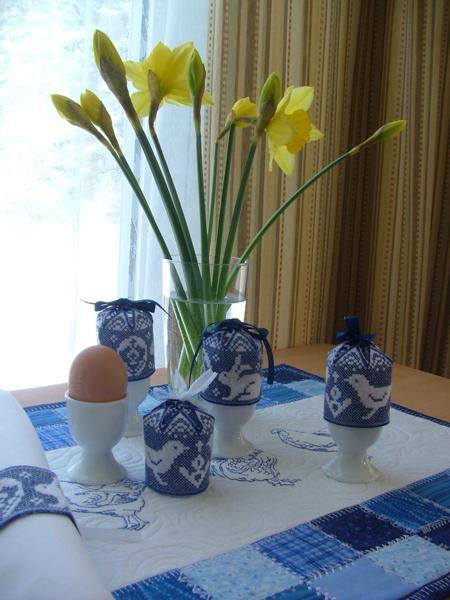 You can read about how to make the table runner and place mats in our project Country-Style Spring Table Set.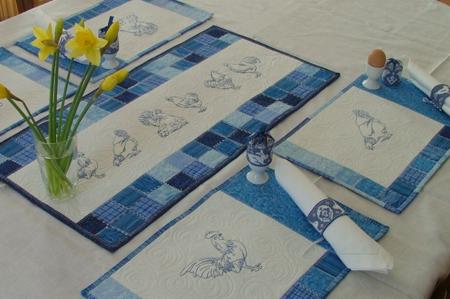 We hope that you liked our idea and will come up with many of your own.
Back to Assisi Egg-caps and Napkin Rings
Back to the Projects Page