Over the past couple of weeks, we have put together a number of projects for a blue-and-white Spring-themed interior decor scheme. This small wall hanging, featuring designs from the Porcelain Rooster Set adds a final accent to the series. Also see the other projects: Quilted Pillows and Country-Style Table Set.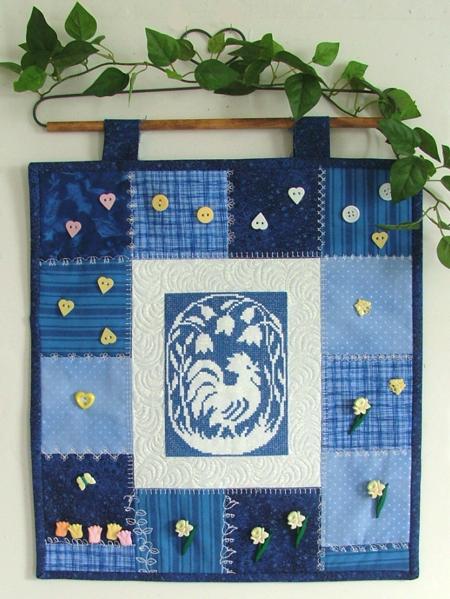 The finished size of the wall hanging is 14" x 15".

We used fourteen 4"x 4" squares of different blue fabrics (they were actually leftovers from the ... pillows).

You will also need a piece of white cotton fabric, big enough to be hooped in a 5" x 7" hoop, a piece of batting, backing, binding and assorted buttons (optional).

Seam allowance is 1/4".
Embroidery and Assembly:
On a piece of white fabric, embroider the Rooster design. Use any medium-weight iron-on cut-away or tear-awy stabilizer.

After the embroider is finished, remove the excess stabilizer. Press the embroidery.

Place the embroidered piece on a working table. Trim the fabric to a 7 1/2" x 8 1/2" rectangle.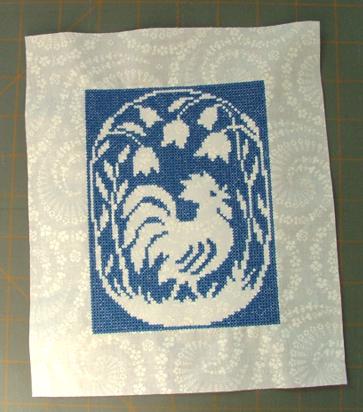 Join 4 blue squares in two pairs of 2 squares each. Seam allowance is 1/4". Attach the strips to the top and the bottom of the embroidered piece.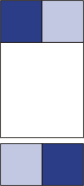 Join the remaining 10 blue squares into two strips, 5 squares each.
Attach the strips to the left and right sides of your working piece. Note that the strips are longer than your worling piece. You can move and arrange them as you like. Cut away the protruding ends.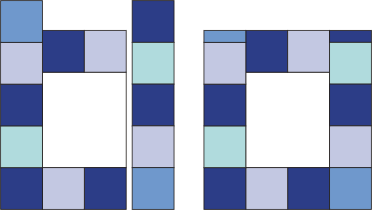 Place the top on the layer of backing and batting. Pin all three layers. Quilt all over the white space around the embroidery.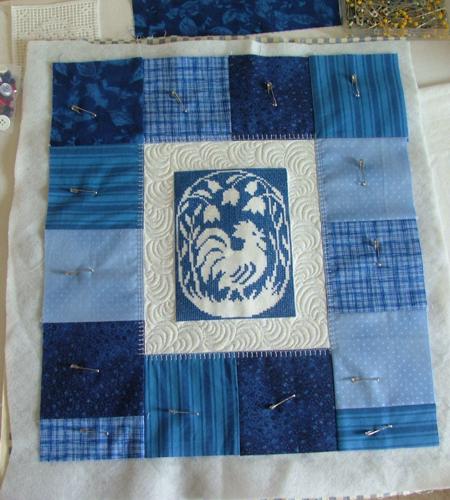 Using a blanket stitch from your sewing machine, stitch along the white and blue borders.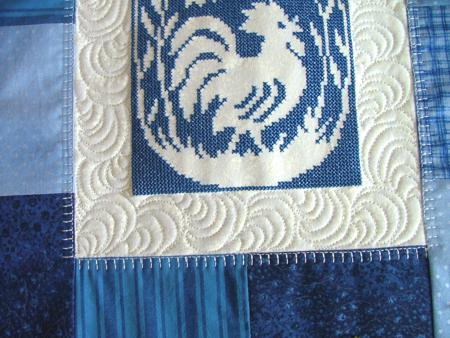 Stitch along all seams using decorative stitches from your sewing machine.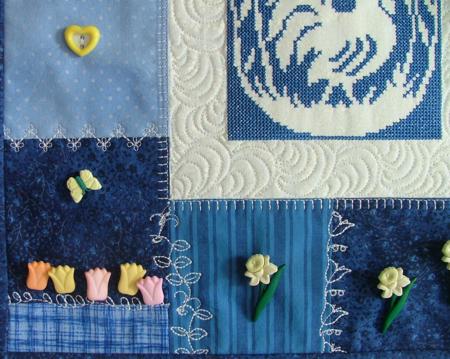 Press the quilt with steam. Square it and finish the raw edges with binding. The wall hanging is basically finished.

You can also brighten it up with fancy buttons.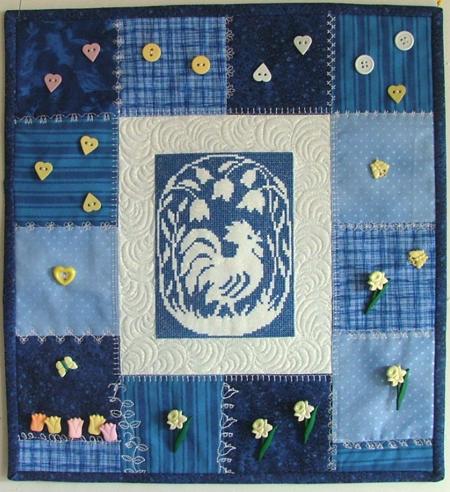 We hope that you liked our idea and will come up with many of your own.
If you liked this project, you might also like our Quilted Pillows and...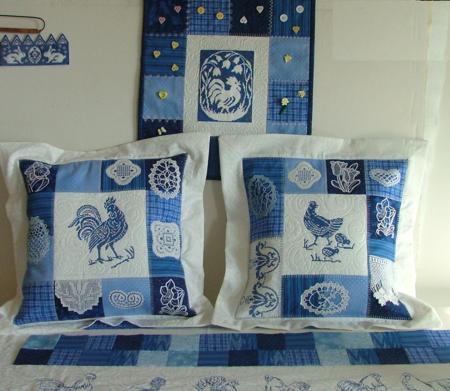 Country-Style Table Set of a table runner and table mats.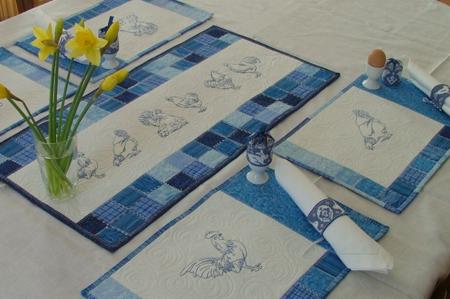 Happy embroidering!
Back to the Projects Page