Works of Our Customers
This photo was sent in by Maureen Fresco from Durban, South Africa.
"I am so excited about this seat belt cover. I have such a problem in the summer with the seat belt. I have a very sensitive neck and had an small ob a while ago and the seat belt really hurts. Now I have finished this and no more fighting with the seat belt. "
You can find the instructions on how to sew the seat belt pad on the project page.
Thank you for sharing!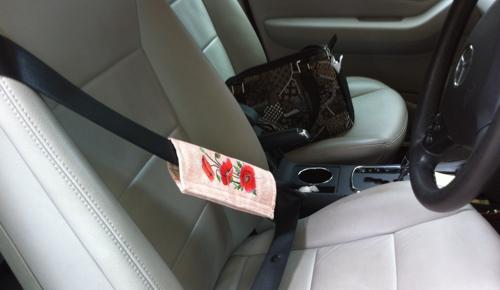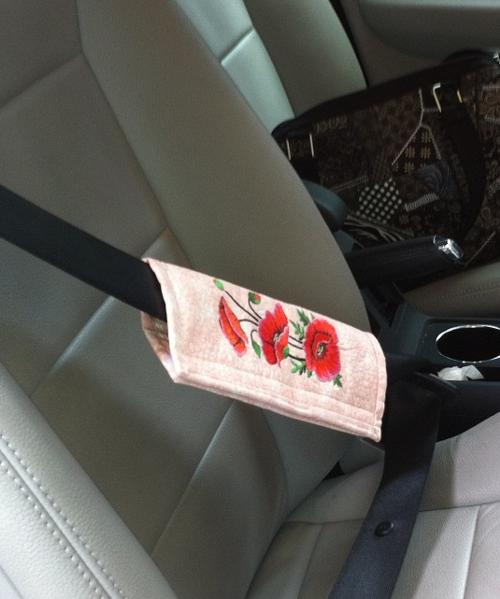 Back to the Works of our Customers page