Works of Our Customers
This photo was sent in by Maureen Fresco from Durban, South Africa. Maureen made 2 lace tops using the crochet Square Set.
Here is what she writes: "I have really struggled to get the right threads etc. I eventually used Mettler 40w quilting thread, metallic needles 80 and my tension 3.4. I changed my 2nd attempt a bit by putting lace round the bottom and sides and a little round the neck.
I have 3 Brother machines the Super Ace +E, The 3000 and the 4000. The two big machines were running together and I was sewing the squares together as they came off the production line."
Thank you for sharing!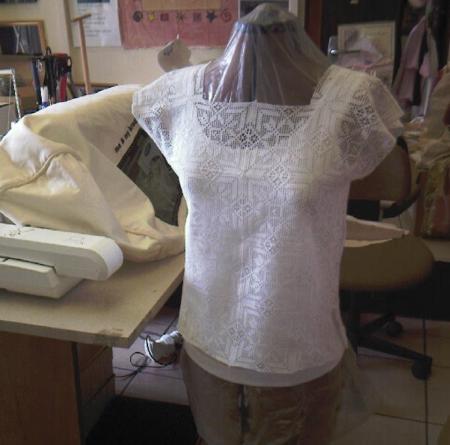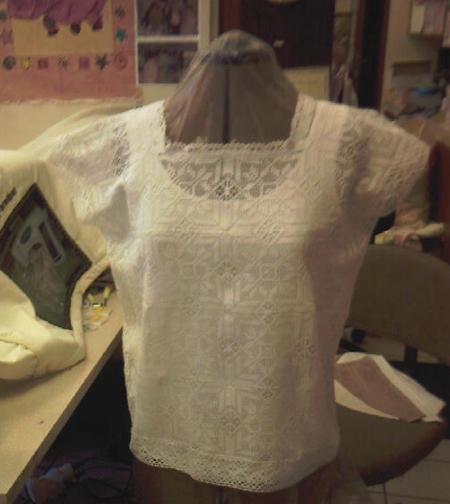 Click on the pictures below to see more works by Maureen.

Back to the Works of our Customers page