Projects with Swallow Set
Here are some ideas on how to use the designs from the Swallow Set.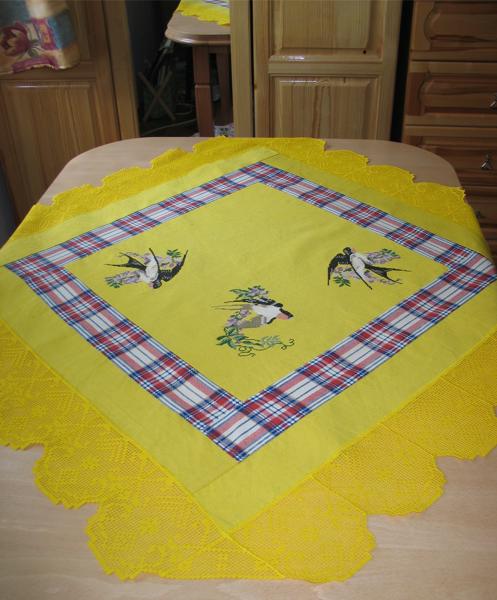 The first idea is a table toppe with FSL Crochet Scroll Border. You will need a 30" x 30" piece of cotton or linen fabric (we pieced the fabric part of the topper together, using 2 different patterned linen fabrics); 40-weight rayon or polyester embroidery threads for the swallow embroidery; water-soluble Vilene stabilizer and 50-weight cotton embroidery threads for crochet lace. The finished size of the table topper is about 37" x 37" .
Step One: Pre-wash the fabric. Stabilize the fabric with any water-soluble stabilizer. Mark the position of every swallow and embroider them one by one. You do not need to dissolve the stabilizer yet.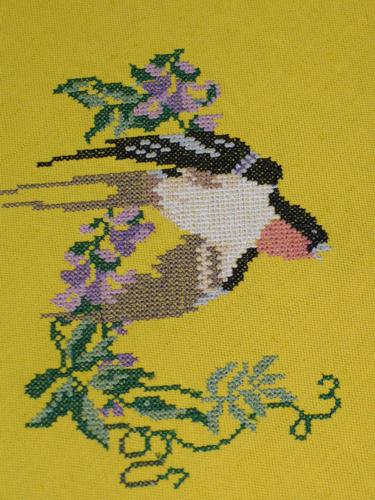 The swallows are in the cross-stitch technique. Trim the jumps after every color.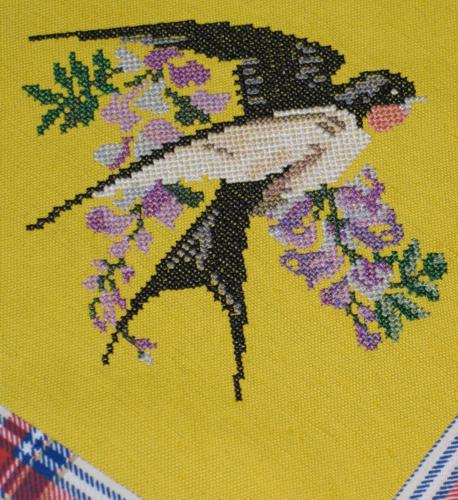 Before proceeding to embroider the crochet lace, please read the General Guidelines and Step-by-Step Guide to Embroidering our Crochet-Style FSL designs.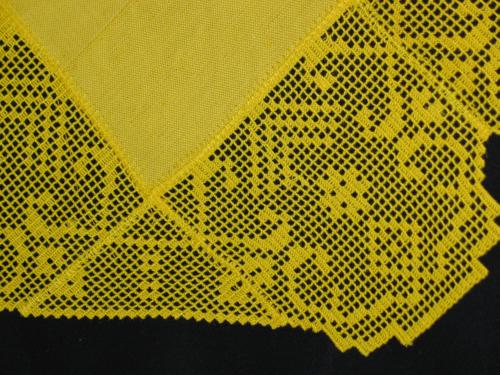 Step Two: Embroider the corner triangle four times.
Embroider each part of the edge lace six times for every side. You'll need 24 parts in all.
Trim the stabilizer, leaving at least 3/4" around each design. DO NOT dissolve the stabilizer yet.
Please read the Step-by-Step Guide to Assembling crochet-style FSL Designs into a Project first.
Step Three: Using a short and dense zigzag, stitch all the lace parts together. Start with a triangle and stitch six edge pieces in a row, finish the row with a second triangle, stitch another row of six edge pieces, repeat with the third and fourth triangle and remaining 12 edge pieces. You'll end up with a lace frame, the inner opening of which should be about 29" x 29".
Step Four: Place the edge lace frame over the embroidered piece. The fabric piece will be larger than the lace frame, but do not trim the excess fabric just now! Pin or baste the lace over the fabric, then zigzag in place. Now trim the excess fabric from under the lace.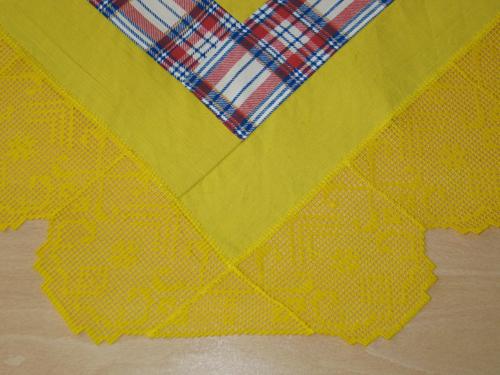 Step Five: You can now go ahead and dissolve the water-soluble stabilizer. Place the table topper into a bowl of warm water; change the water several times. So that the table topper dries evenly, spread it on a flat surface and let it air dry. Then press carefully.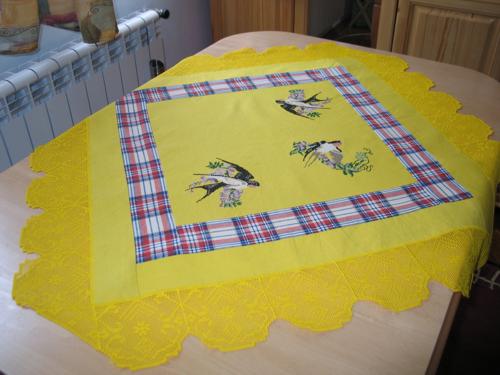 The table topper is ready. Enjoy!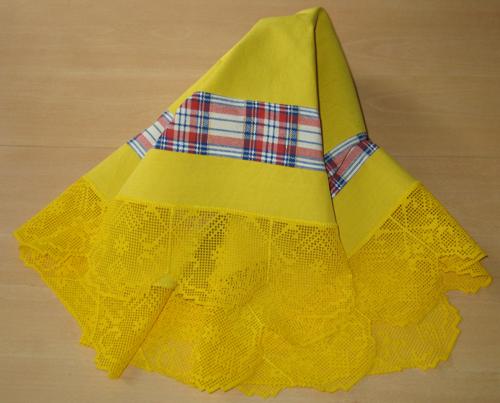 The second project is oriental styled pillow.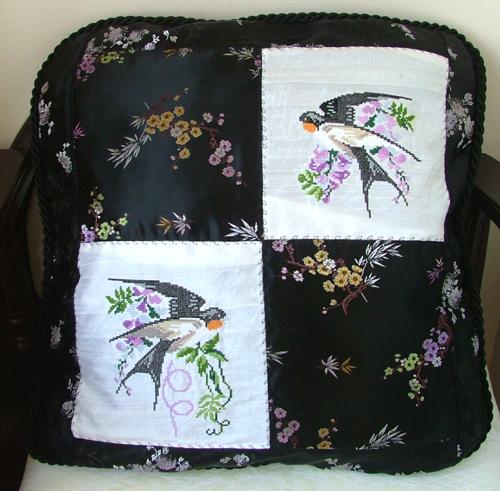 We embroidered the swallows on pre-washed white dupioni silk. The finished size of the pillow is 20" x 20". The size of each block is 8" x 8".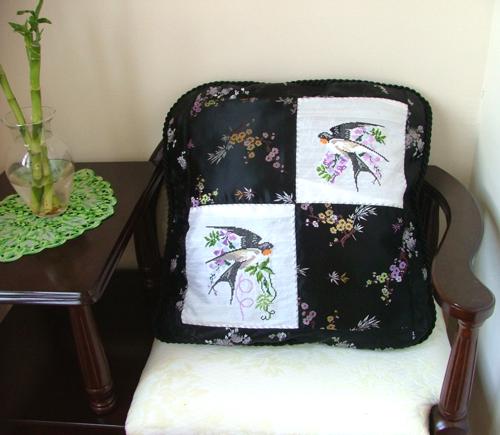 We also used the designs in an Oriental Impressions Wall Quilt.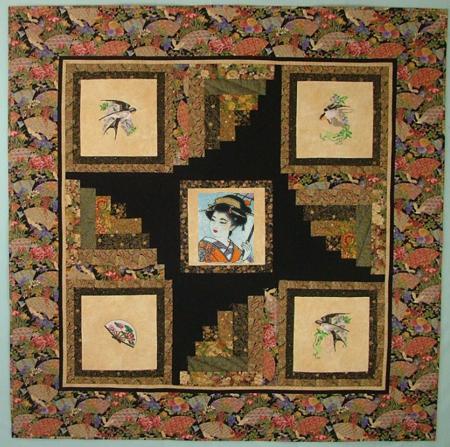 We hope that you like our ideas and will come up with many of your own.
Back to Swallow Set.
Back to Projects Page