Folk Style Decorative Motif Set
(Now 35% Off!)
Set of 11 Machine Embroidery Designs
Size: 129mm x 123mm (5.16" x 4.92")
Stitches: 20720
Colors: 4
Size: 120mm x 120mm (4.8" x 4.8")
Stitches: 32342
Colors: 5
Size: 128mm x 116mm (5.12" x 4.64")
Stitches: 11273
Colors: 4
Size: 97mm x 88mm (3.88" x 3.52")
Stitches: 8513
Colors: 4
Size: 91mm x 52mm (3.64" x 2.08")
Stitches: 5496
Colors: 4
Size: 86mm x 120mm (3.44" x 4.8")
Stitches: 7228
Colors: 4
Size: 130mm x 130mm (5.2" x 5.2")
Stitches: 22888
Colors: 5
Size: 129mm x 129mm (5.16" x 5.16")
Stitches: 20069
Colors: 4
Size: 94mm x 76mm (3.76" x 3.04")
Stitches: 8430
Colors: 4
Size: 172mm x 76mm (6.88" x 3.04")
Stitches: 16864
Colors: 8
Size: 88mm x 130mm (3.52" x 5.2")
Stitches: 10995
Colors: 4
This set of machine embroidery designs is part of our Doll Clothes Embellishments and Floral Decorative Motifs collections. It uses the Satin Stitch technique. The designs will fit the Large hoop (5" x 7").
Old Price: $29.99
New Price: $19.49
Embroidery Projects & Ideas
The set features 11 designs which can be creatively used in different projects. On the project page Ideas with Folk Style Decorative Motif Set we outline just a few ideas.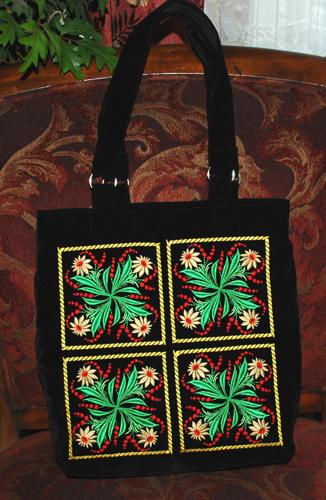 We used the designs from the set to decorate a duffle bag. You can read about how to sew the bag on the project page.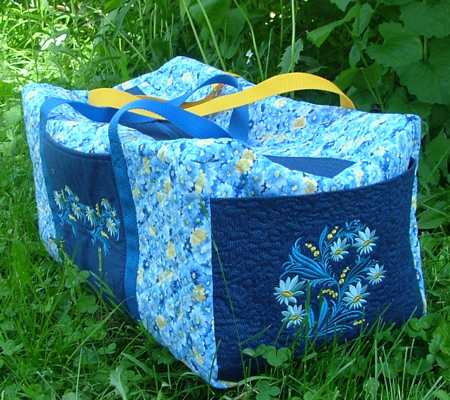 The set is great for people who like making boxes. For those who have never made a box, but want to try, we have detailed instructions on the project pages Keep-Sake Box with Embroidery.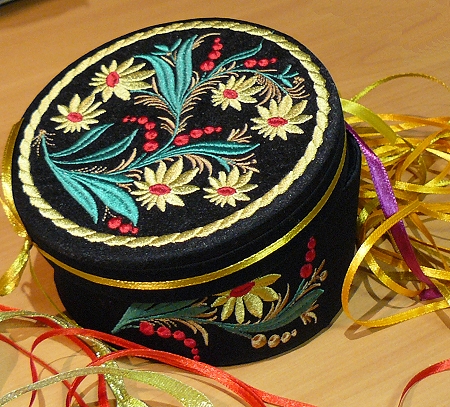 This photo was sent in by René Tucker from Goose Creek, South Carolina as her Best Project Contest 2012entry. To read more about the project go to the customer's page.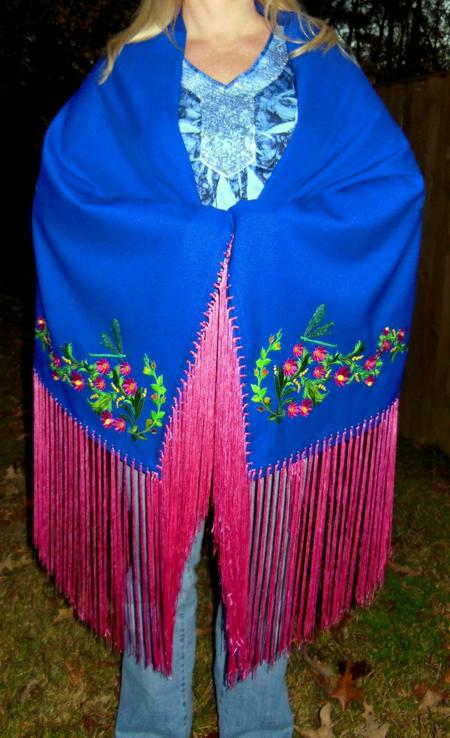 If you liked this design, you might also like:
Browse Similar Designs by Category: