Ideas with the Folk Style Decorative Motif Set
The Folk Style Decorative Motif Set features 11 designs which can be creatively used in different projects. On this page, we outline just a few ideas.
The stunning velvet tote bag you can see below is described as a separate project Black Tote Bag with Folk Style Embroidery. The finished size of the bag is 13"x 13"x 5".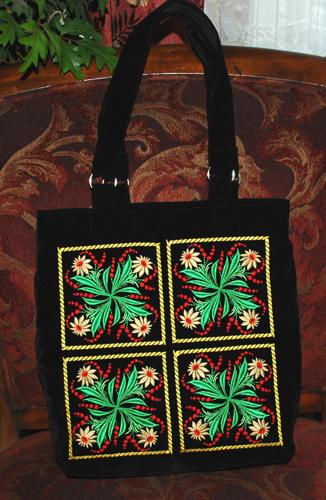 The hem of this plain dark skirt decorated with a row of the motifs gives it a stylish, elegant appearance.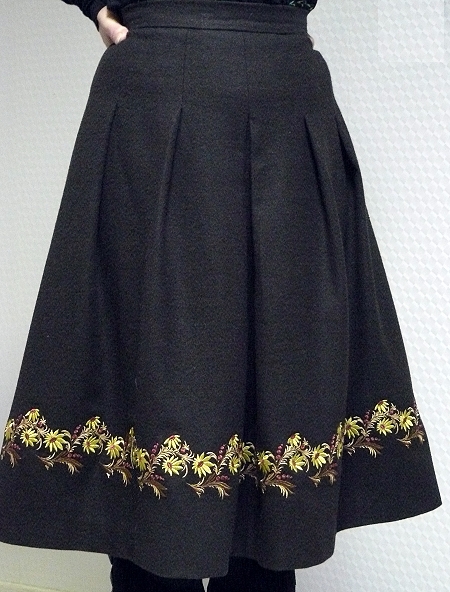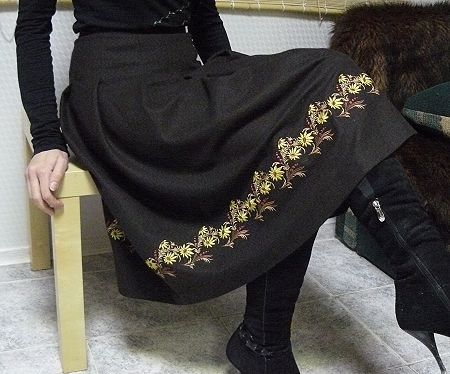 We used some of the designs to make this beautiful box. It's a great keep-sake, and excellent for packaging gifts. You can find instructions for making it in a separate project Keep-Sake Box with Embroidery.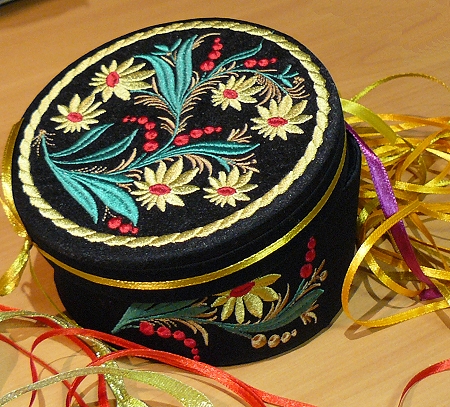 Table Linen:
There are numerous ways the designs can be used to decorate table linen. The combination below takes up a space of about 12" x 12".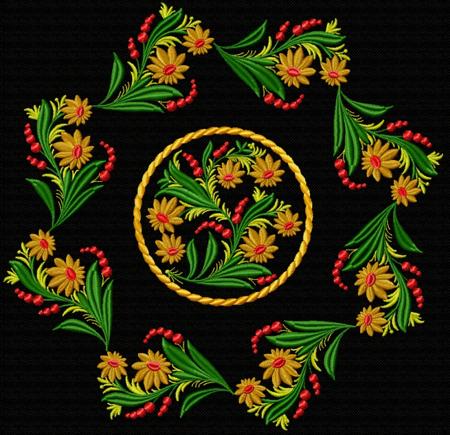 The designs look nice on a light background too. The combination below is about 13 1/2" x 13 1/2".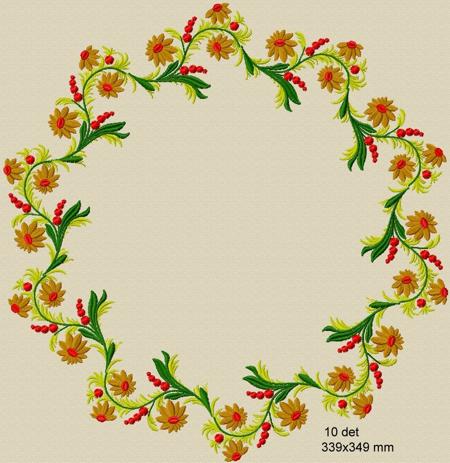 Yet another combination gives you a larger tabletopper. This one measures about
21" x 21".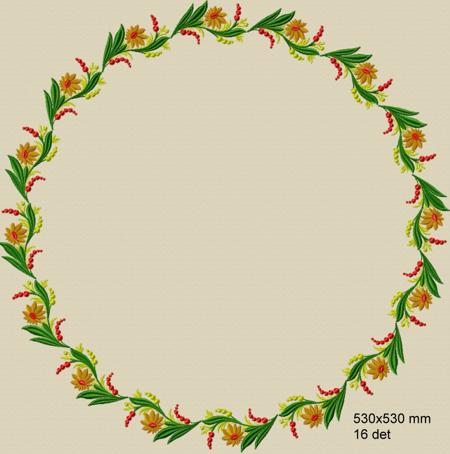 Happy Stitching!
Back to Folk Style Decorative Motif Set
Back to the Projects Page