FSL Crochet Blouses
Freestanding lace in the crochet style looks great when used for clothes. The May/June 2007 issue of the Creative Machine Embroidery features a lace topper by Rebecca Kemp Brent.
Rebecca Kemp Brent is a designer, educator, and freelance author with vast experience in the field of embroidery. She is a regular contributor to Creative Machine Embroidery, Quilting & Embroidery, Paper & Embroidery, and Holiday Embroidery magazines, among others.
For the project, Rebecca used the Star Crochet FSL Set.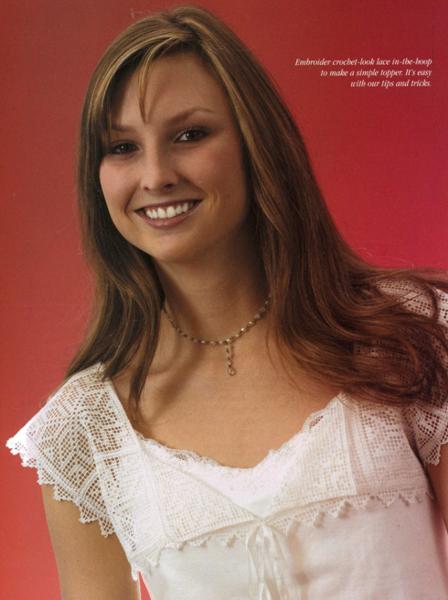 This picture of Rebecca's project is Copyright © 2007 Creative Machine Embroidery www.cmemag.com
You will find all instructions, tips and tricks on how to make this charming summer topper in the magazine.
On our website, we have several projects featuring summer blouses and T-shirts embellished with crochet lace. We decided to put together this page to showcase them.
The FSL Crochet Square Lace Set was designed specially for a blouse. It consists of two patterns - a square and a rectangle, which can be assembled into the blouse shown below.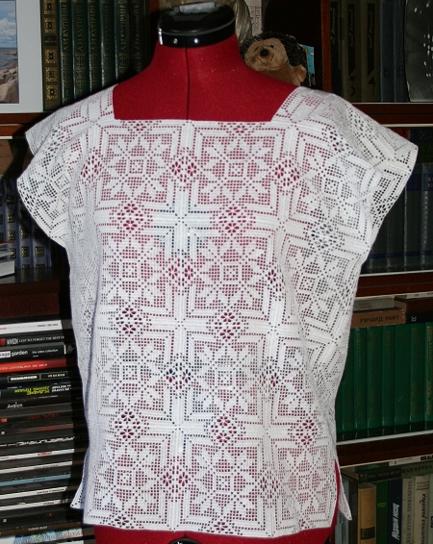 The rectangle pattern from this set can also be assembled into the yoke of a dress or topper.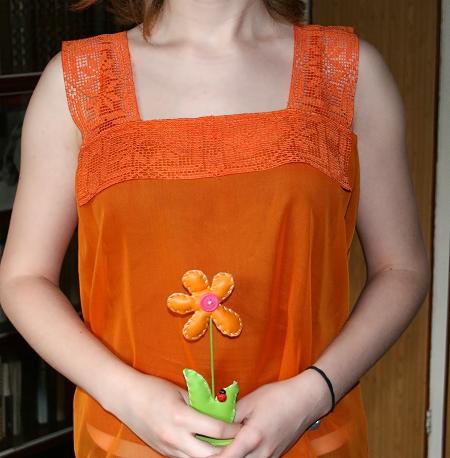 The FSL Crochet Pineapple Appliqué Set can be used to make different table linen and a beautiful topper in the bolero style for a young lady. You can read about this project on the page Blouse with FSL Crochet Pineapple Applique Set.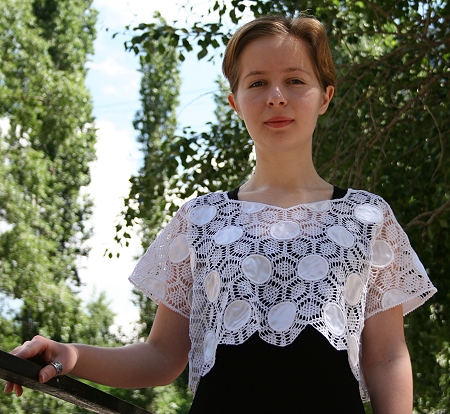 Who prefers T-shirts? They're a great casual summer outfit. You can make them very personal by using different embellishments in different ways. Crochet lace is just one option. Here you can see a few possibilities.
This highly original T-shirt is a favourite of our model. You can read about how we put these lace ornaments together on the page T-Shirt Embellished with Crochet Yo-Yo Motif.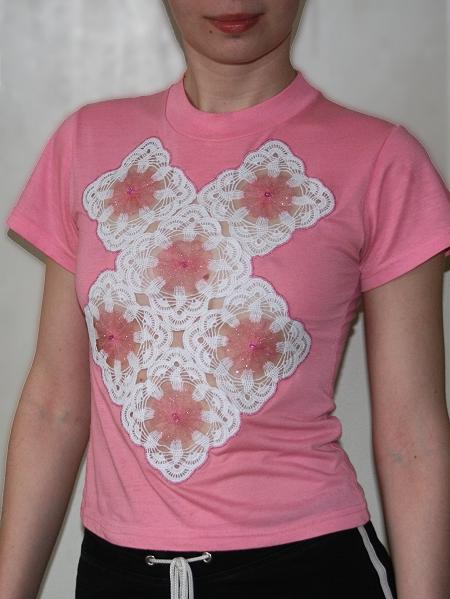 The Round Rose Crochet Border Set can be used as a lace yoke for a T-shirt. You can read about how we made this shirt on the page Crochet Lace Insert for a T-shirt.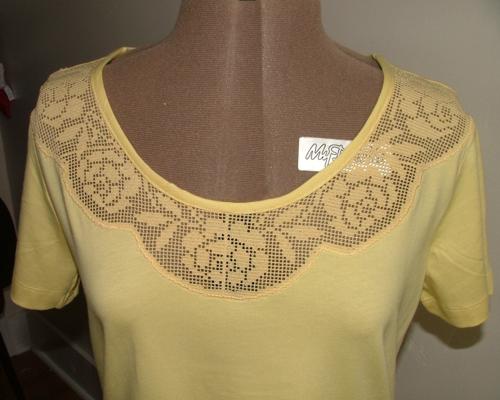 The Butterfly Crochet Set also allows you to make a lace insert. We used it for this long-sleeve T-shirt.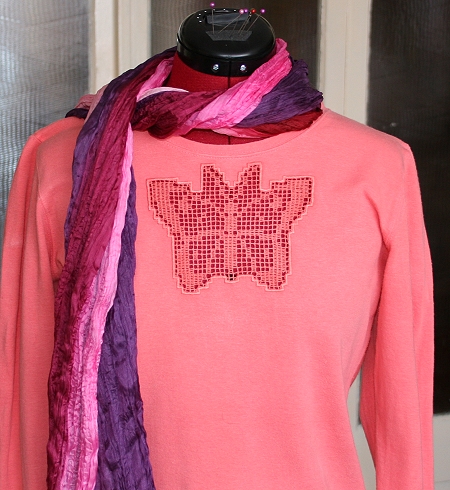 The same is true with the FSL Crochet Kitchen Set. We used one of the designs from the set to make several lace inserts on a T-shirt.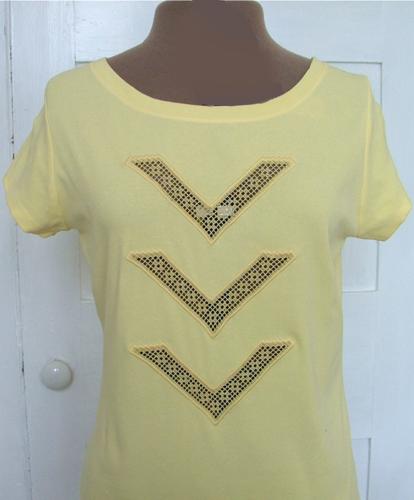 This top features a lace insert made of the designs from the FSL Crochet Elizabetham Lace Set.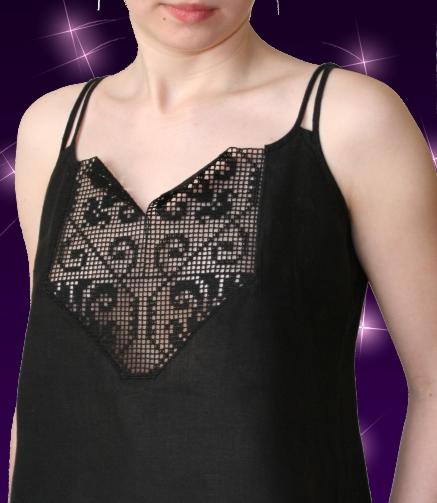 We hope that you liked our ideas and will come up with many of your own.We would be very glad to receive photos of your projects.
Back to Projects Page