Works of Our Customers
This photo was sent in by Ayleen van den Heever from Kempton Park, South Africa. She made this as a gift for the 70th birthday of her cousin's husband.
The embroidery design used is Bald Eagle.
Thank you for sharing!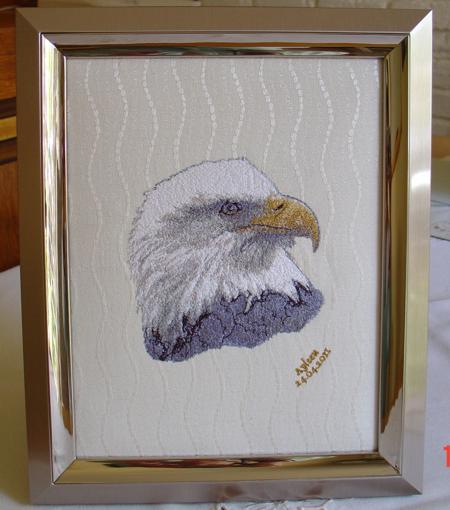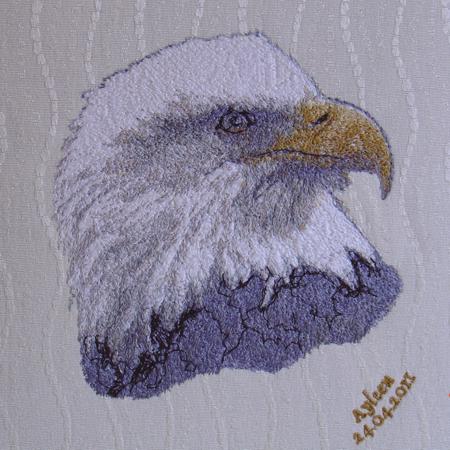 You can see some other works by Ayleen on the pages: 1 , 2, 3, 4, 5.
Back to the Works of our Customers page